Glin great looking cover let us know how it holds up.
Here are some more pics of the modifications I did to my helmet.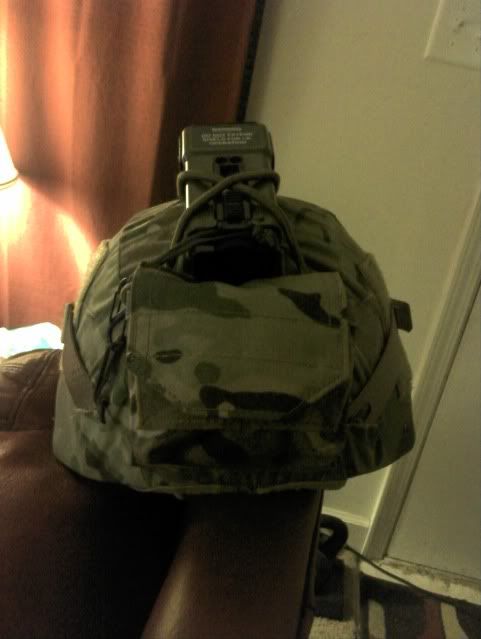 With the Blue Force Gear pouch attached at the back
This is a pic of the PALS grid and flap modification. It also shows the Bungie which runs through the ends of the PALS and has a toaster lock on one side and a knot on the oter for adjusting tension.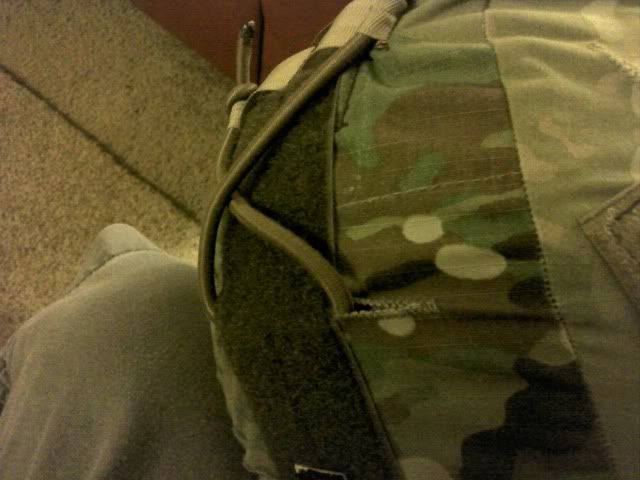 This shows where the bungie cord runs through the foliage loops under the velcro
Overall shot of the modifications to the cover.
Hope these help you guys get a better idea of what I did. As I mentioned before this cover is V1. I plan on making at least 2 more covers in the V2 version if you will one in MC and one in woodland.