by no means I want to hijack this thread BUT i also
BLAME
Stephen for this sudden rush of inspiration to paint my AR...
Here's the prep for this beauty:
Started out with a new CMMG lower that I painted with Brownell's Alumahide in Cayote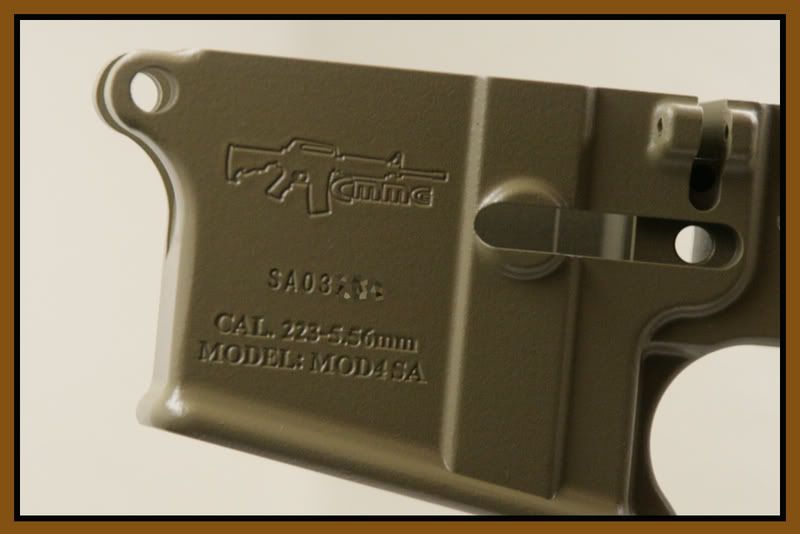 Then I started to paint the stock and the grip using Brownell's Alumahide in Desert Earth (lower reciever in Cayote) to give it a slight contrast and give it that 2 tone effect.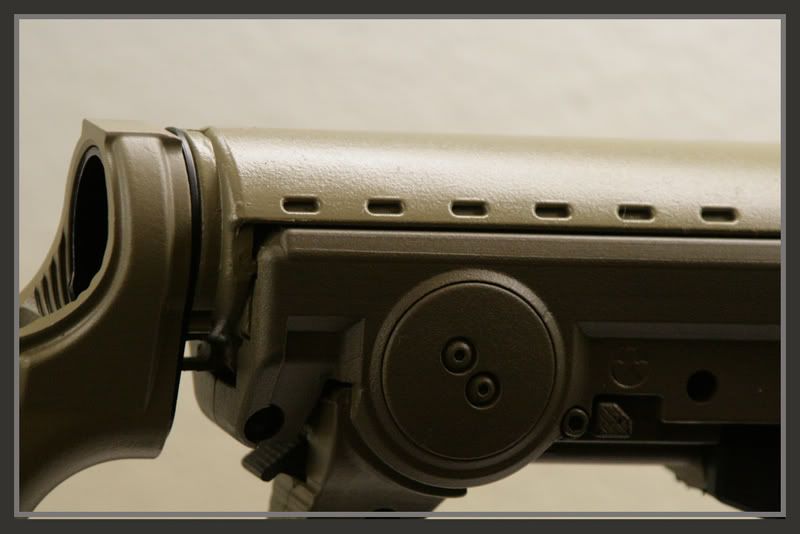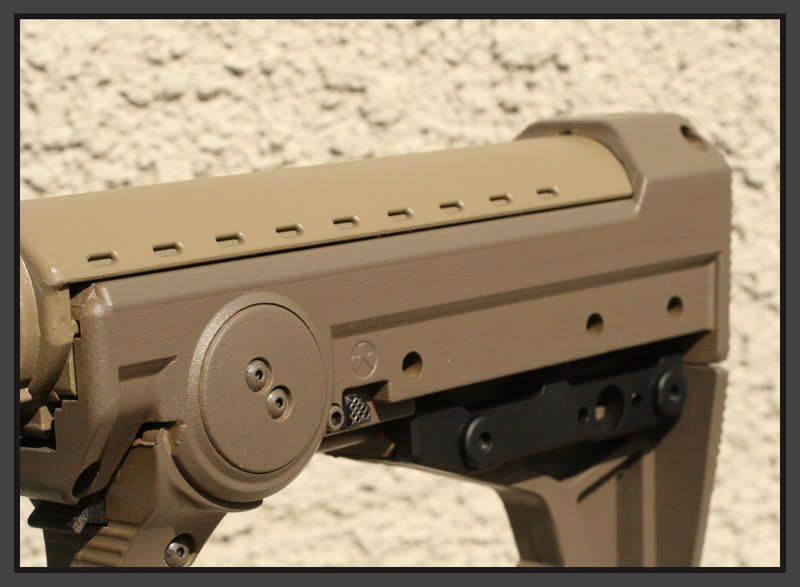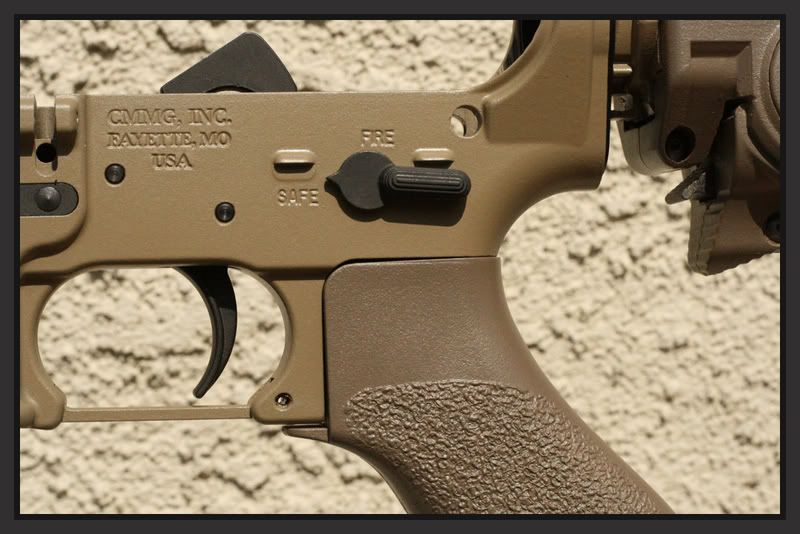 Then I proceeded to work on the upper and started to cover up parts that I don't want to be painted on - this will serve as my secondary highlight.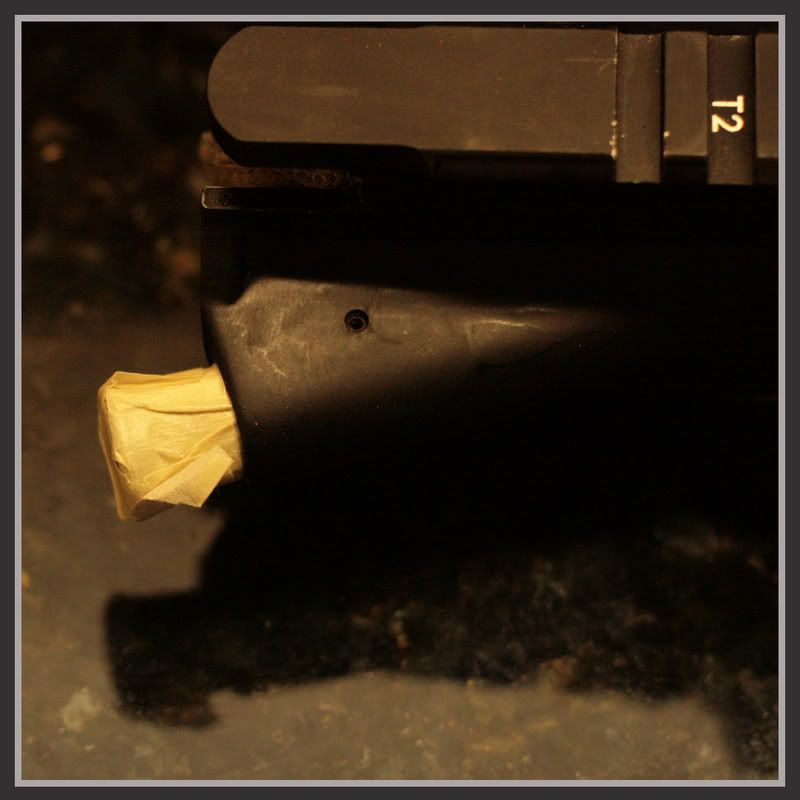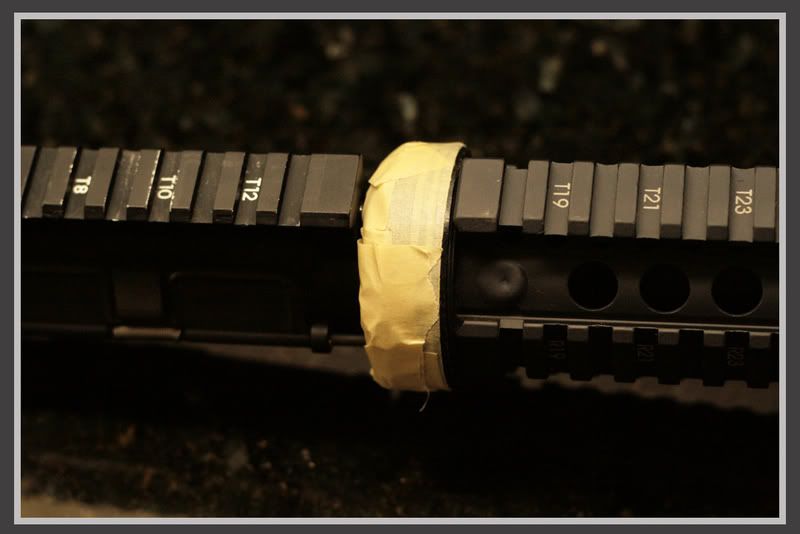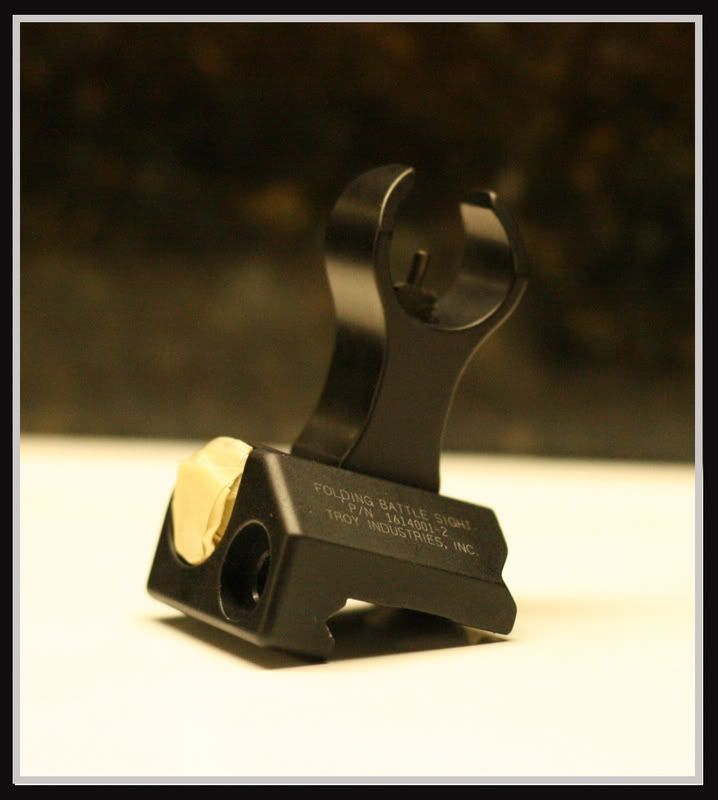 It turned out to be a little complicated since I don't have a tool to disassemble the Daniel Defense rail, so I went ahead and painted the front part of the barrel with Desert Earth. Once it dried off, I slid a paper over it and started to paint the rest with Cayote.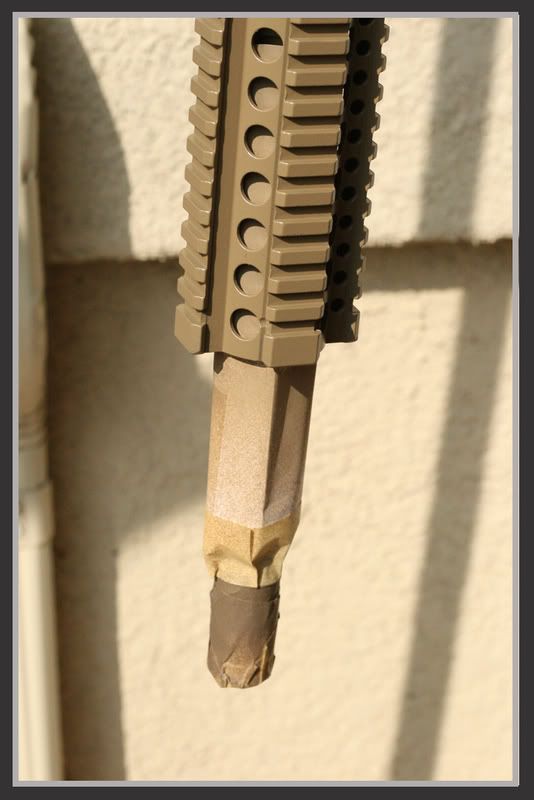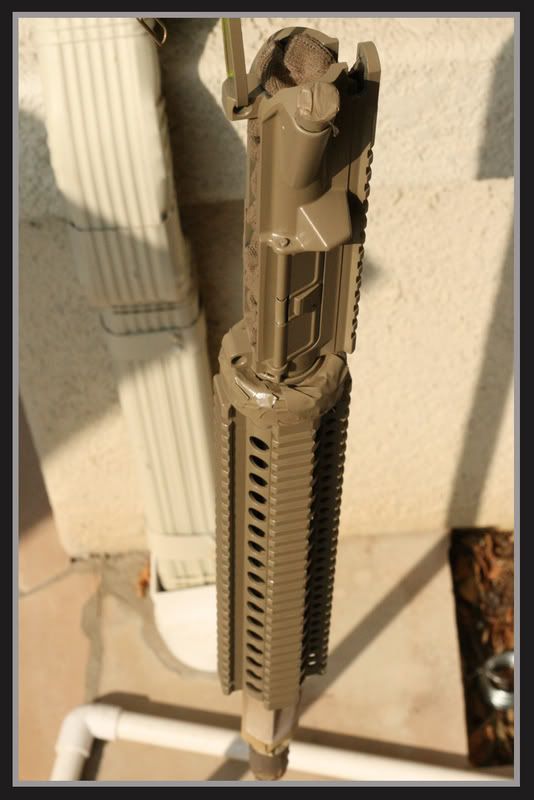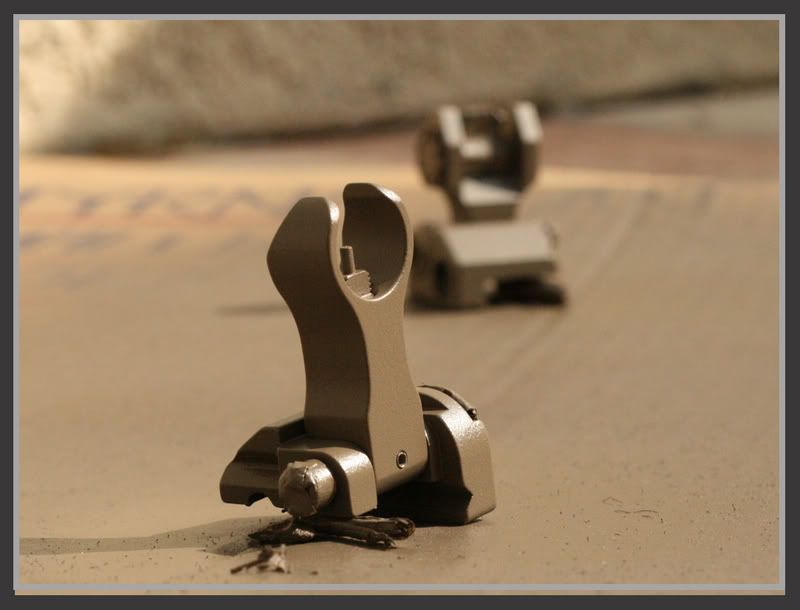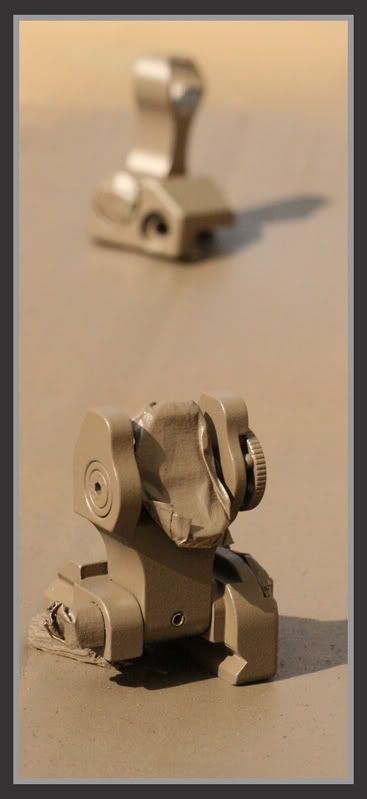 After baking it a bit and letting it dry under the Southern California sun during WINTER for half a day.. it's slightly ready for assembly (curing time is really about 1 week)
And after all that trouble, here she is...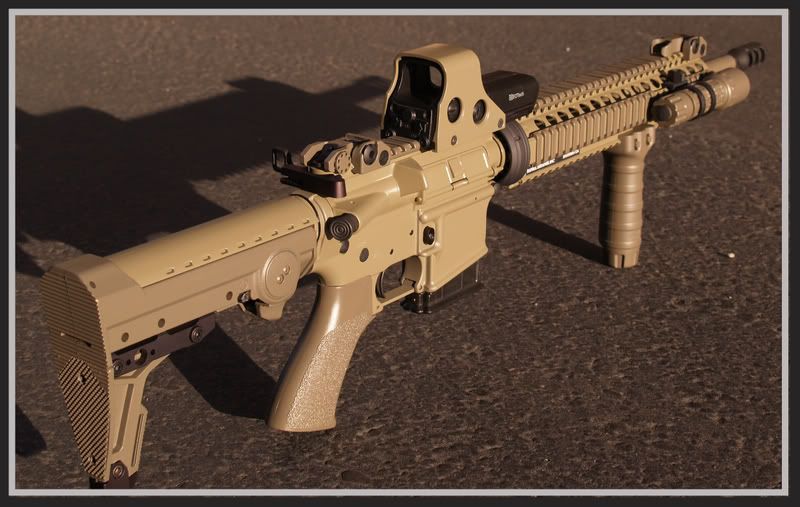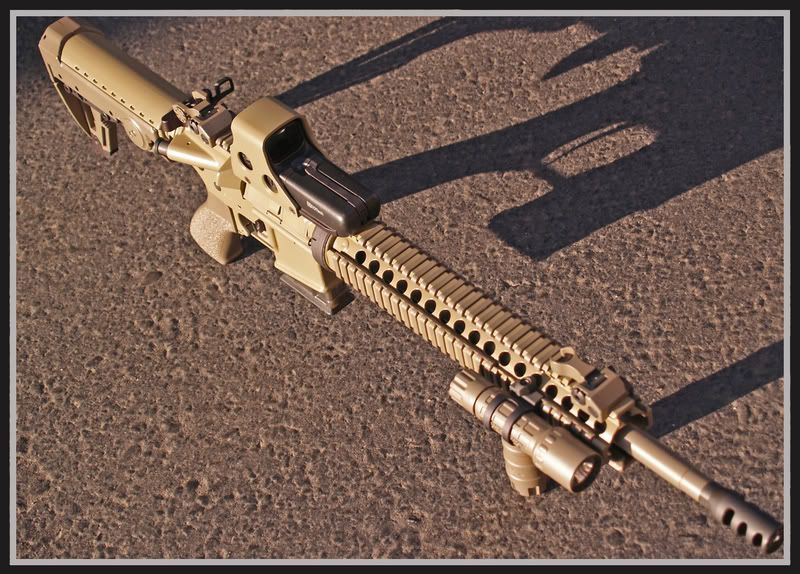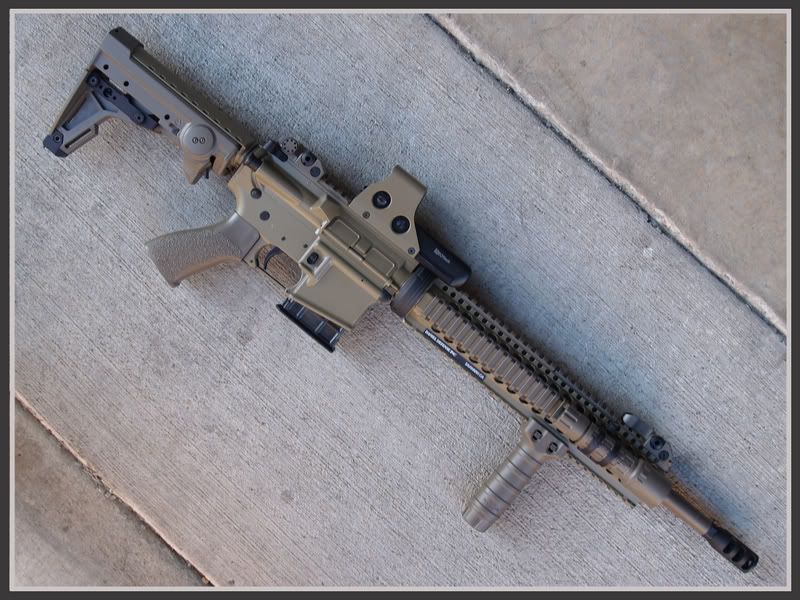 And for kicks I etched "Snake" in the front part of the FH which I know I'll regret in a couple of days.
Haji you're right it looks looks like "SNAK" I regret it already