Unlike the Maxim thread, these aren't in current service or anything so far as I am aware, so hopefully I can make it on topic enough, else just move it out of here.
But... the Historical Firearms people are making a book on the PIAT, and... while I don't really follow if it's just an eBook you get a free copy of or what, but you can register for it now:
https://docs.google.com/forms/...?edit_requested=true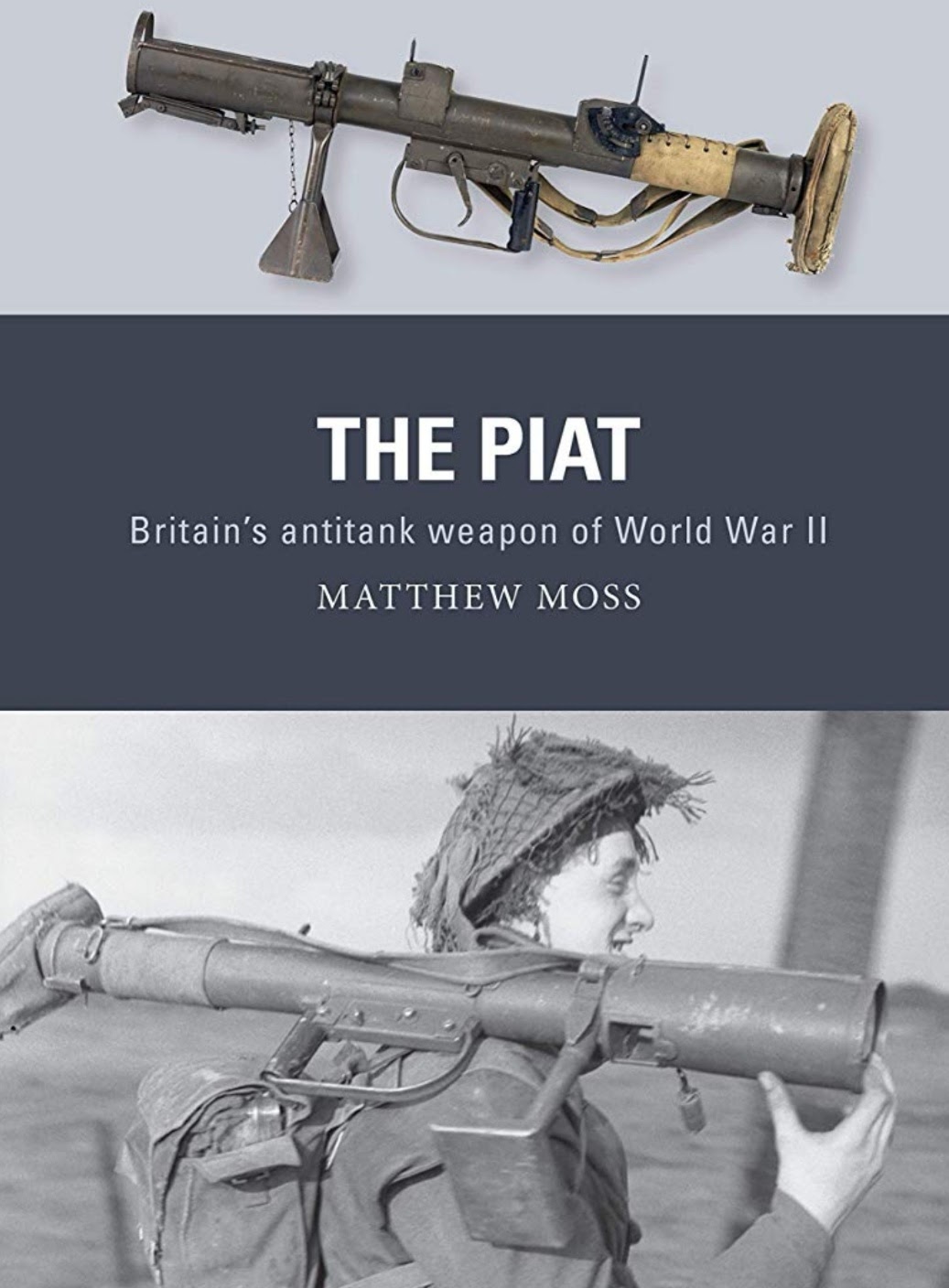 I always found these interesting weapons to discuss tactically, because of their unique nature. No backblast, so can be used indoors and otherwise in tight situations. Minimal firing signature so some of the need for short flash-to-bang or shoot-and-scoot can be negated. But very, very short range (like 100m). Overall, pretty effective. Biggest downsides are attempts to over-use it, so disappointment it's not also a bunker-busting arm (it is very, very HEAT only).
I've long been a proponent of not always using weapon systems at max effective, but getting as close as you can otherwise, to increase hit probability, take advantage of the situation (close with the objective) faster, etc. So, zillions of tales of a major peer conflict with a hilariously short-range AT weapon are good fodder to discuss this.
Work for the book: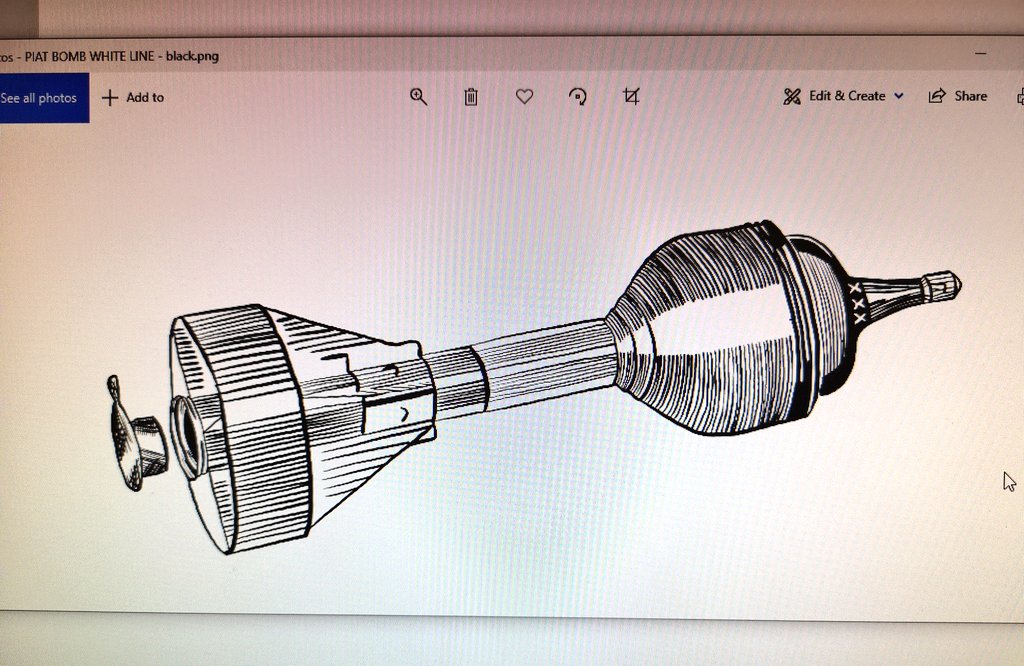 Warsaw 1944 The PIAT proved to be an extremely useful weapon during the 1944 Warsaw Uprising. When fighting began the Home Army could call on less than fifty PIATs.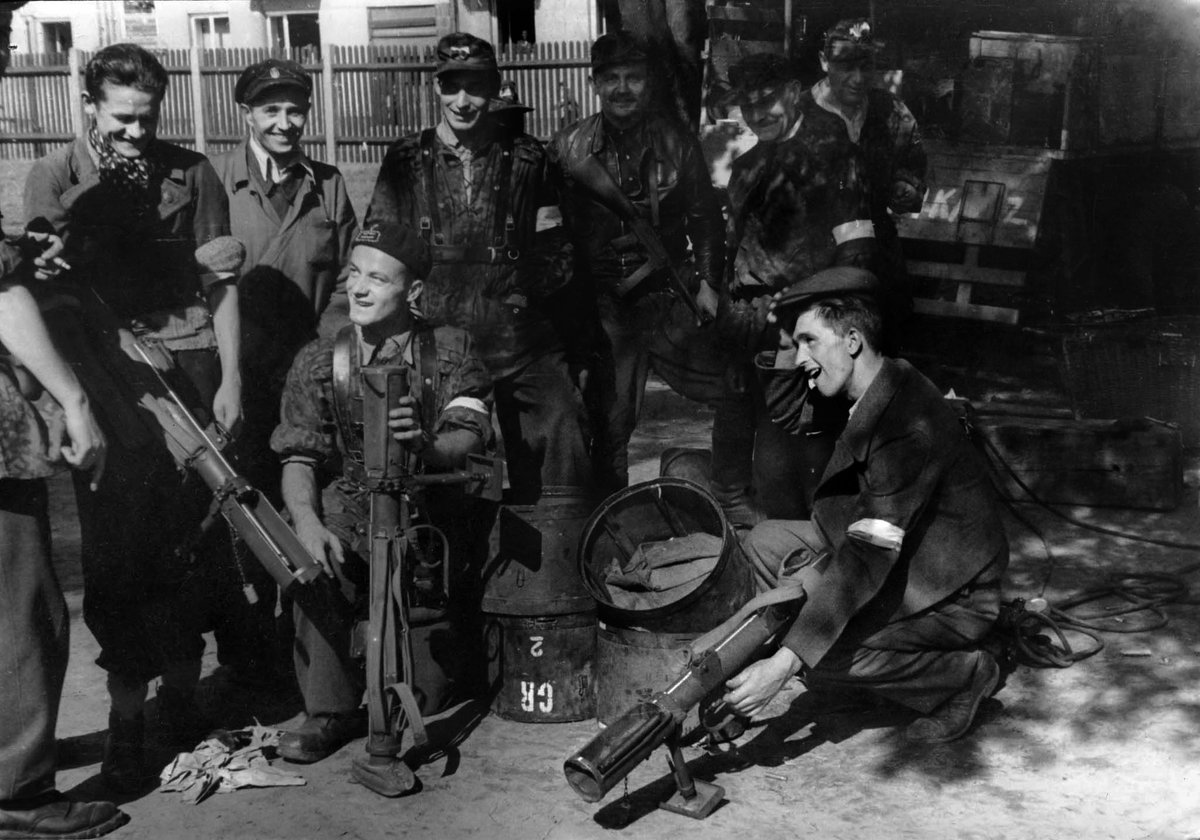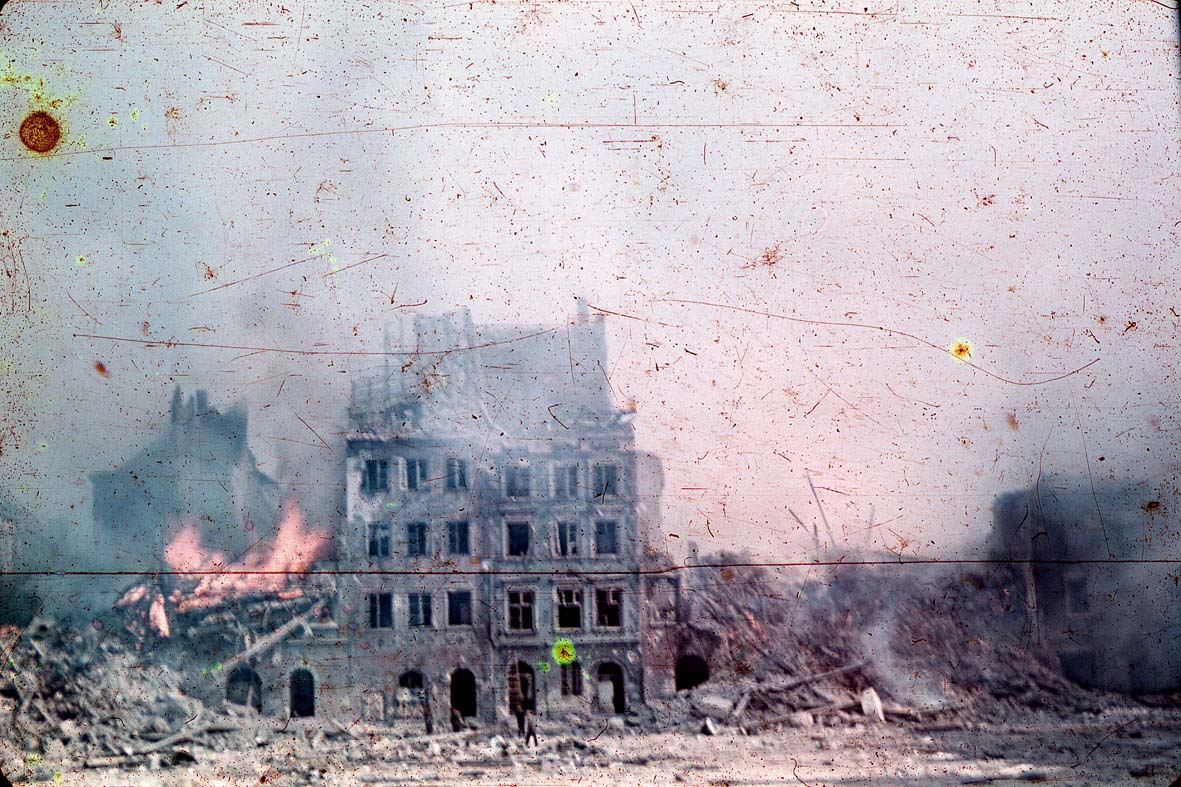 The close urban fighting also negated the PIAT's greatest limitations its rage (a max effective of 100yd) and its accuracy. It's estimated that over 200 PIAT's were dropped to the Home Army in Warsaw but how many reached them is unknown.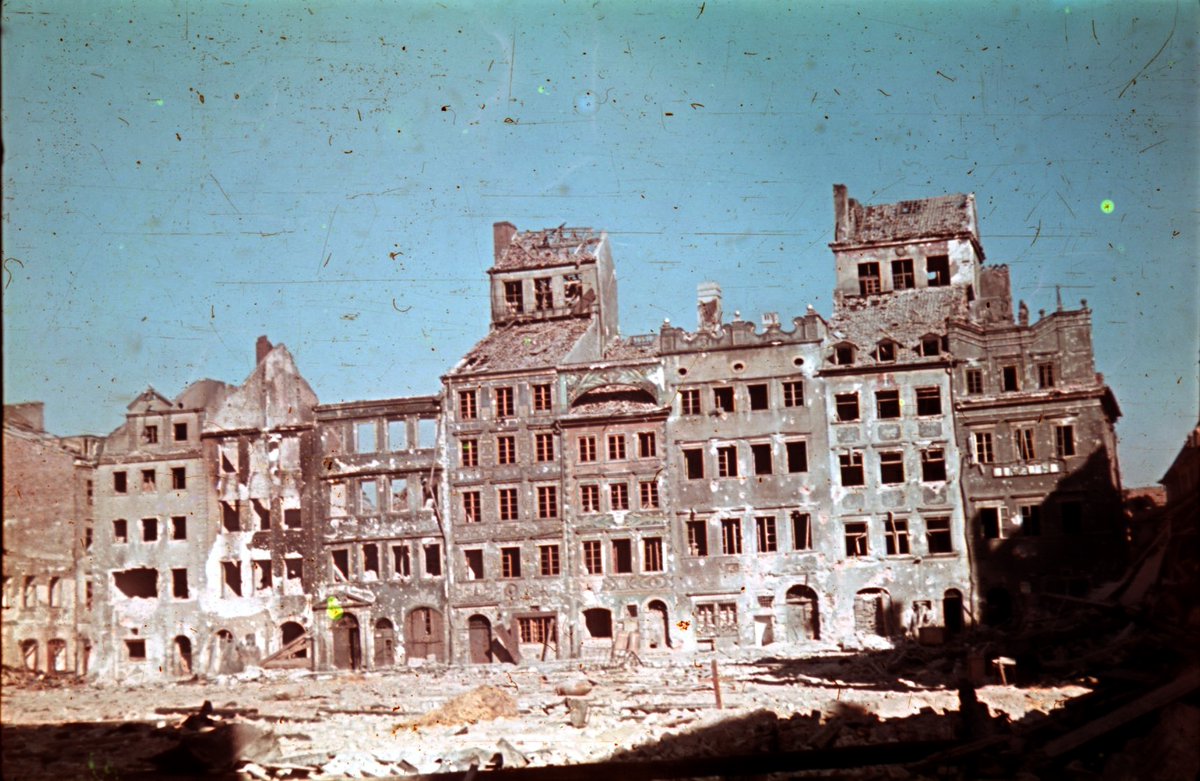 From surviving accounts we know that they were used against German armour, Goliath remote controlled bombs and in the 'house breaking' role to damage buildings and blow holes in walls.
Even in situations that may have helped the defender to take on a German armoured fighting vehicle with a PIAT (or even just a molotov) took immense courage the likes of which are difficult for anyone who has never been in combat to comprehend.
Dutch PIATs being refurbished in the 1950s. They retained in service through this decade.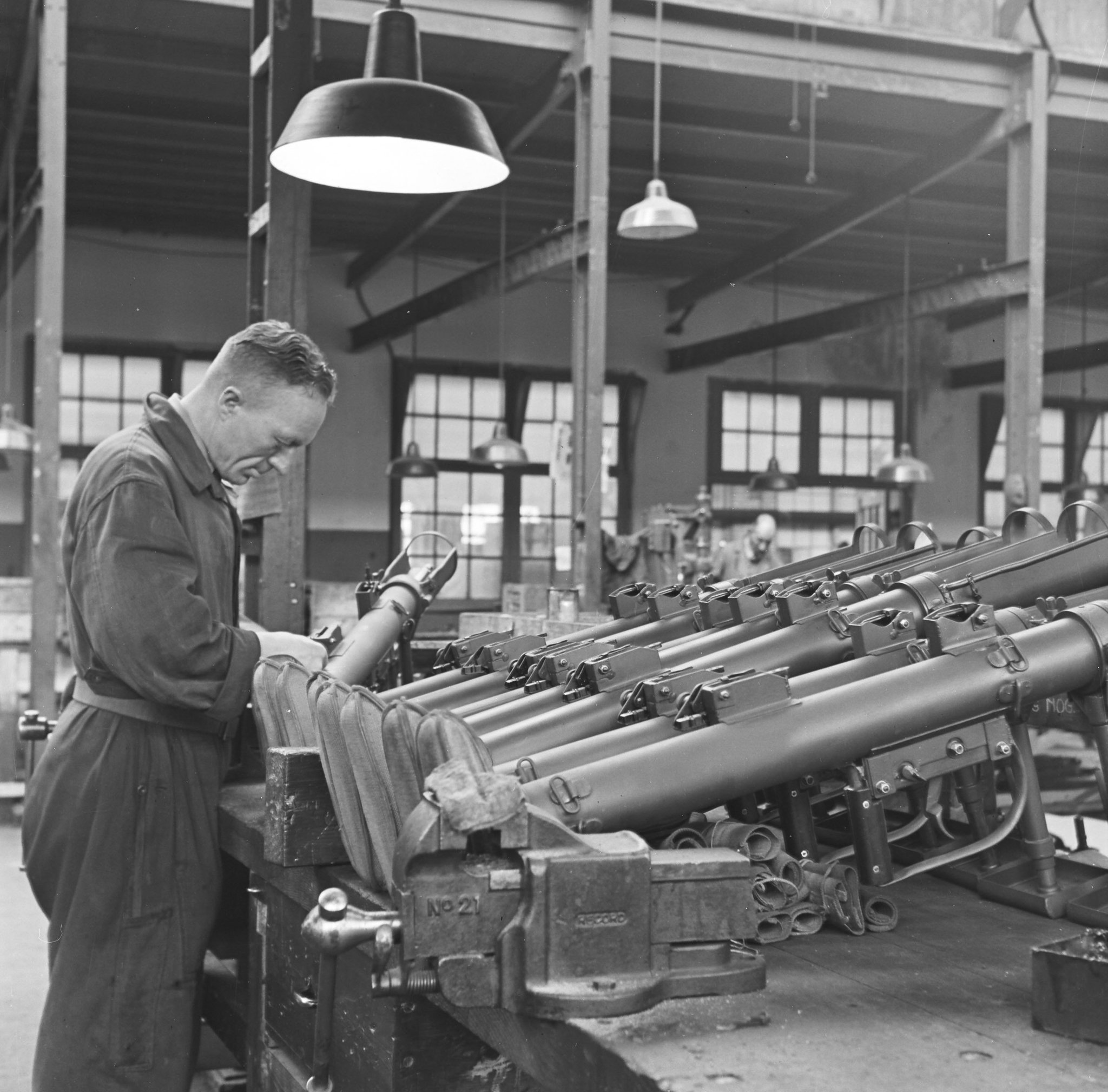 Frank Jefferson VC of the Lancashire Fusiliers in front the STUG he charged and knocked out at Monte Cassino on 16th May 1944.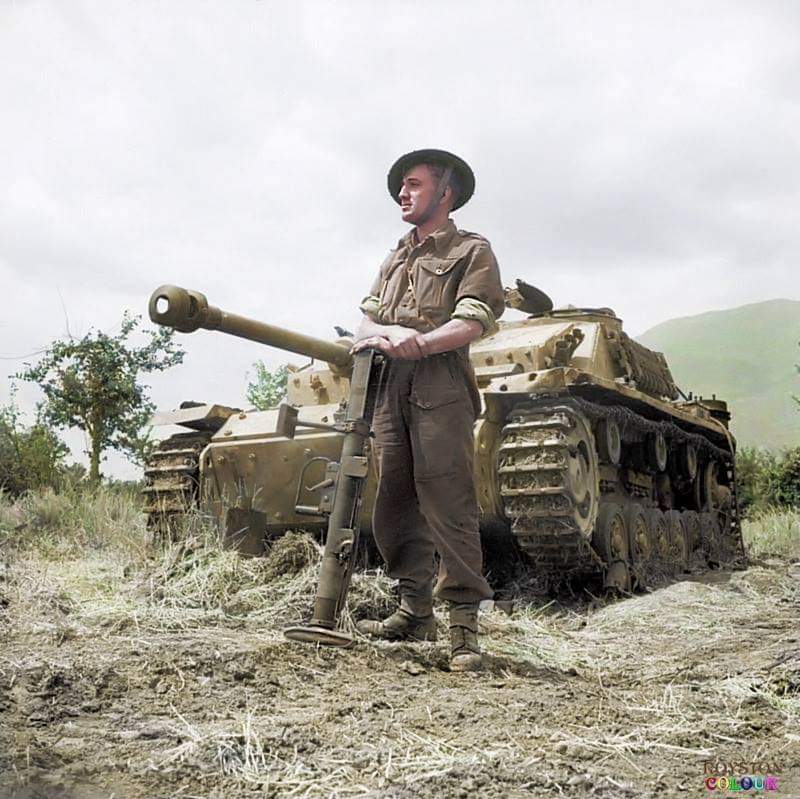 I never see the ammo carriers other than just on the ground. Hmm...