First Spear Tubes 6/12 Cummerbund Retrofit Assembly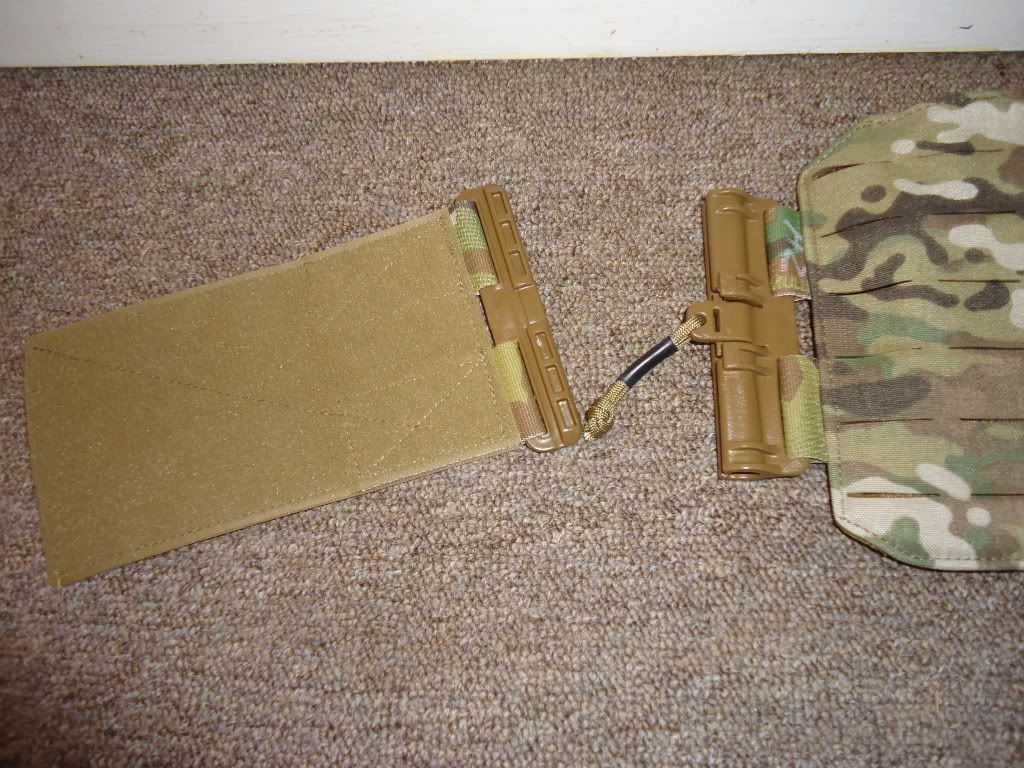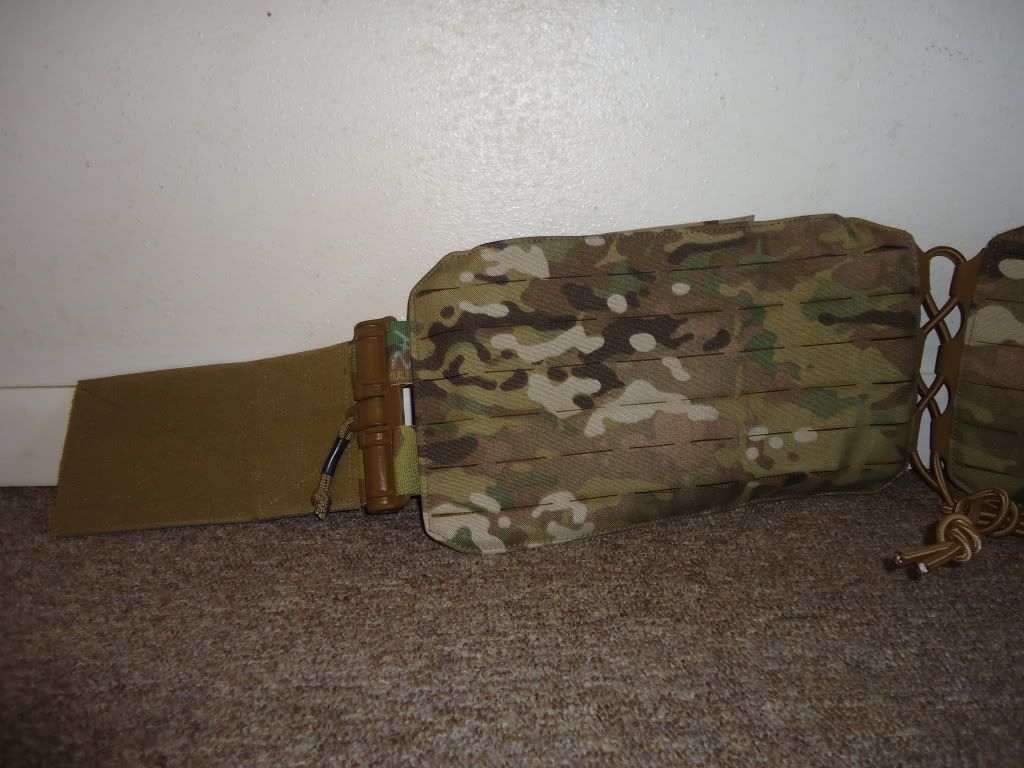 I have been running a variety of outer armor carriers over the last five years. All have served me well, but have been lacking in one area or another. Most recently, my needs have been met by the various covert and assault carriers from Mayflower/Velocity systems. Even these- good as they are, share a common flaw: When donning, you have to pull the magazines out of the front cummerbund flap pouches to fully open the 'bund flap and secure the Velcro tabs under it. The same is true for removal.
It may not be a big thing, but I like to leave my equipment staged in as ready a condition as possible. What is a big deal is that this one more step impeding the medic from quickly getting to my torso to plug those irksome holes or relieve chest tension.
All of this means a probable home run for First Spear. They are a little known company that rose from wreckage of Eagle Industries sale to ATK. First Spear is everything Eagle outgrew. Nimble, responsive, and highly innovative, plus US made with modest lead times.
One of the things that has emerged from the fresh R&D is the 6/12 system and Tubes securement. Combined, they turn Natick MOLLE on her head, and make getting her second line gear on and off quickly so slick it looks like it shouldn't work. But it does, and now it even works with conventional designs like my Mayflower LPAAC.
I was poking around the website when I ran across First Spear Tubes 6/12 Cummerbund Retrofit Assembly. While the description was pretty spare it looked like just what I needed to enhance the quick release capabilities of my carrier. So, two weeks after my order hit and was confirmed, FedEx showed up. Besides the 'bund and TC2001 helmet cover that I paid for, the guys there had thrown in a FS moral patch, and a 6/12 single pistol mag pouch- a nice gesture.
I ordered the size S/M for my Large LPAAC on the theory that it would be similar in size to the S/M Mayflower cummerbund. That ended up being a good calculation.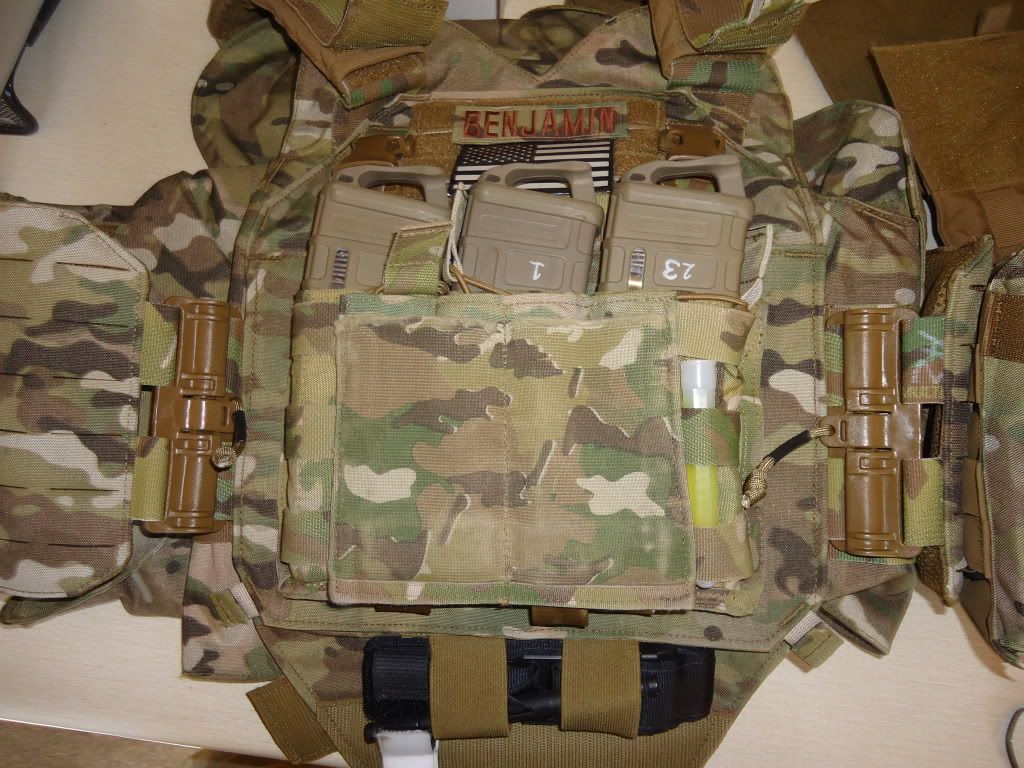 The Tubes use about 1 MOLLE column of width.
The back side of the 6/12 laser cut fabric is loop Velcro. This secures 6/12 pouches even more.
The C/bund has the standard Velcro lining along with a removable 6x6 plate cover.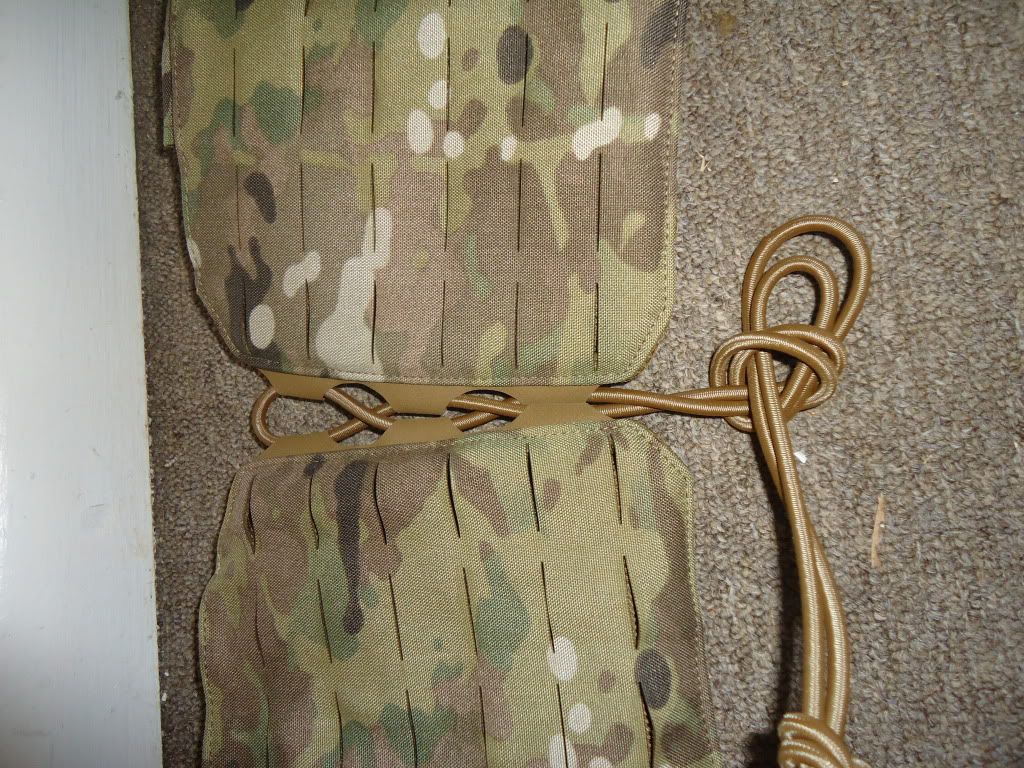 Gross adjustment of girth is done via shock cord inside the rear tunnel of your armor.
Old vs New: the FS system on top of the Mayflower velcro and elastic rear adjustment
The assembly is designed to slide into the tunnel at the rear of the armor carrier. If you are using a flap retention system like the LPAAC has, you will need to fabricate a tunnel out of Velcro to secure the rear of the assembly. I made a minimalist one for a proof of concept, and will have a seamster clean it up and make a duty grade version for me.
I believe FS should sell this as an add-on option to the retrofit kit. There are a fair number of designs that use the rear flap retention system.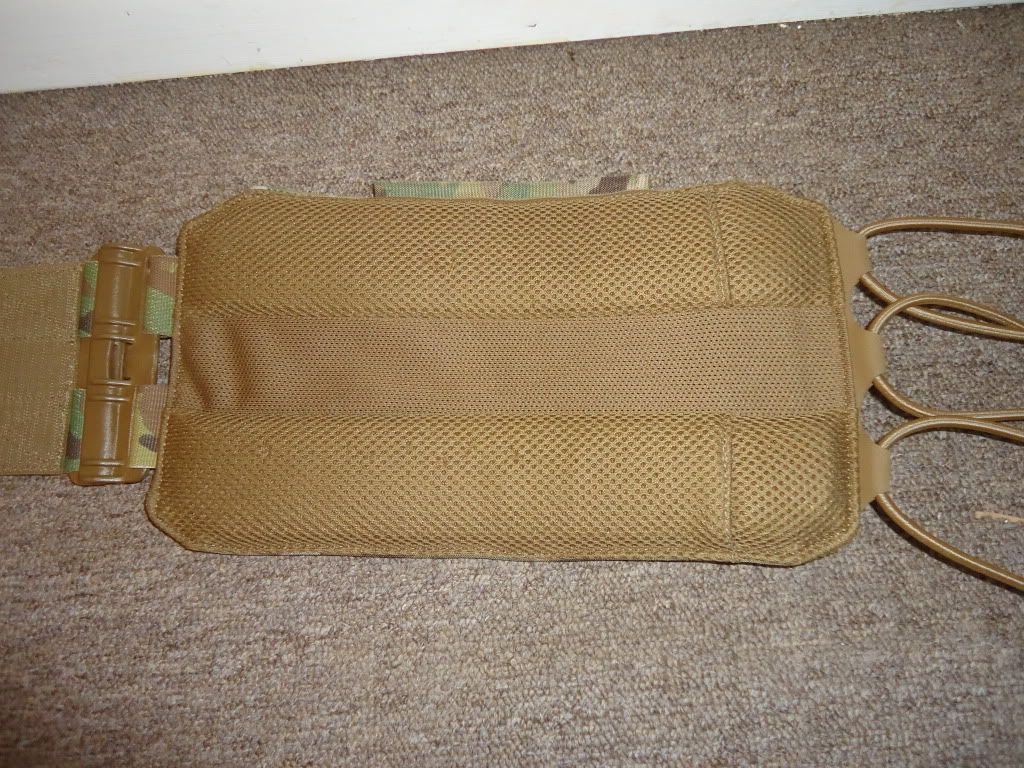 The inner side of the cummerbund.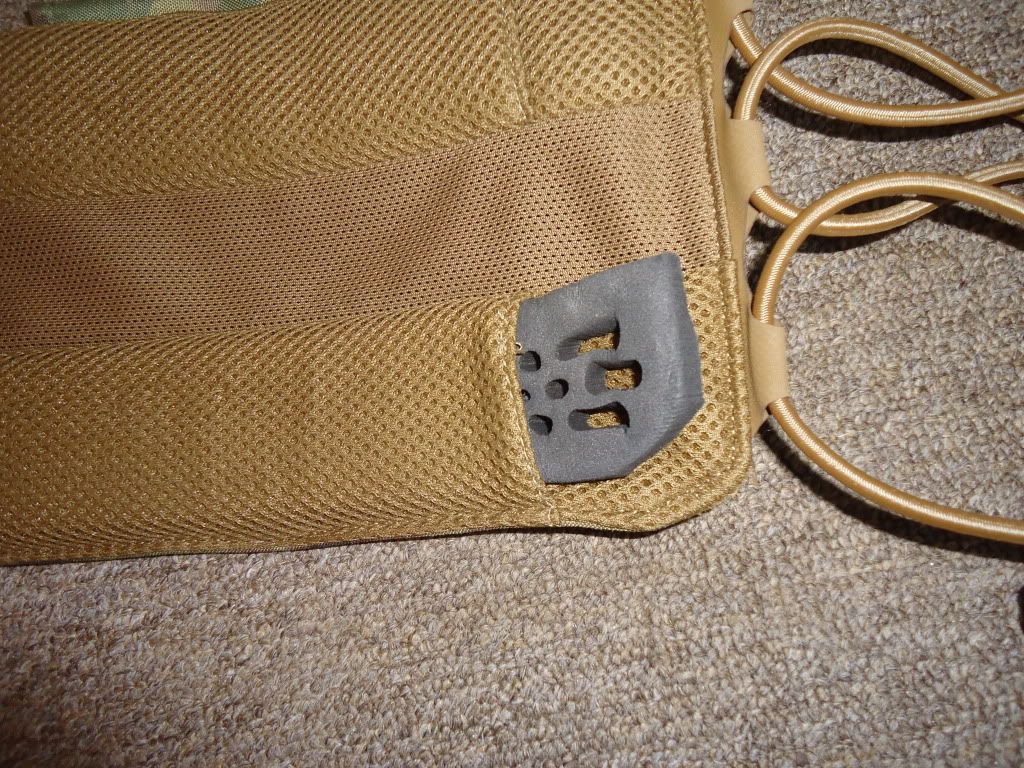 And the type of removable padding that protects the wearer from the edges of his side plates. If you have soft armor btw you and the cbund, you can remove these for a lower profile.
All in all this is a neat way to add quick don/doff capability to an existing serviceable carrier.