Two of my LE friends apparently have actual skill. Both recently decided to start doing metal work at home. Like making knives and stuff.
One made me this really cool belt knife that is the sharpest knife I've ever owned. He had one if his friends put an EGA and my last name on it (so when I'm old, I can pass it to my son). He told me how he made it, what steel he used, and it came with a kydex sheath he made. I didn't understand most of what he said. He said he had about 16 hours in the knife and sheath.
The utensils were just an evening project from another guy. He made them from 1/2" rebar and a farriers hasp. He had made me a Viking helmet for the range, and I had said I needed Viking utensils for a grill I plan on putting out there. I think they're perfect.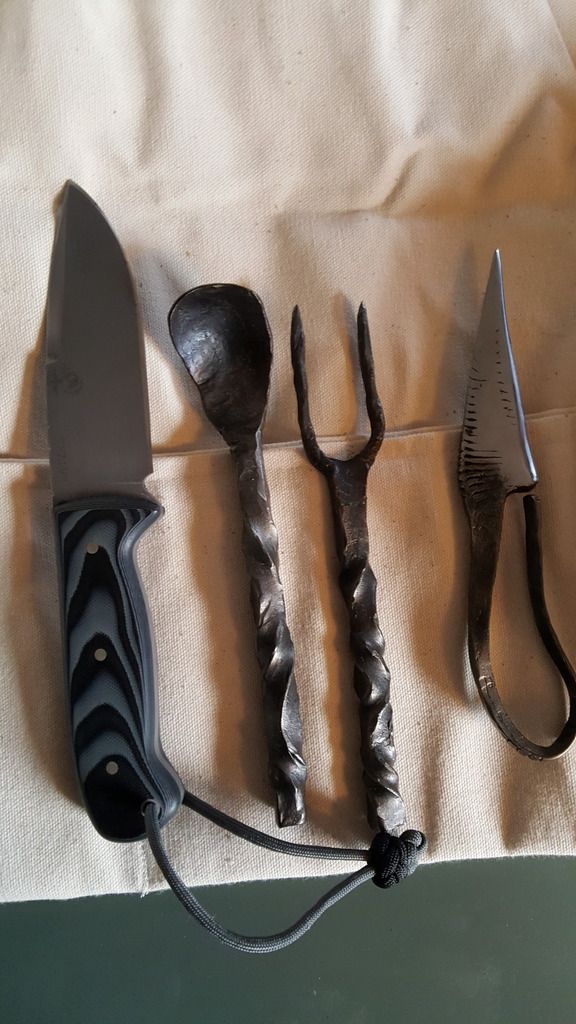 Guess what I'm using to carry all day and for dinner at home the next few nights?
Both of these guys are full-time cops, and this is just a hobby for them. I just thought I'd share because I think they're awesome.