I thought I would share some interesting features that I recently found on a new boonie hat design. Now I know it's "just" a hat, and won't save anyone's life, nor get them killed. However, take a look and see what you think. I took a chance and ordered a couple on a whim, because the maker stated he could do most anything custom, and I wanted a large 3" brim, my buddy wanted a small REECE style 1.5" brim (featured). This was produced by a custom maker who's information I will post soon (I have it at home and am posting this from work). He can build them to most any specification...size, color, material, brim size, ect. The best part may be that these cost about $25 shipped. Anyway, now for some of the features:
The interior has a blaze red/orange panel, for emergency signaling. I have seen these before on hats, but this is a first (for me) featured on a multicam boonie.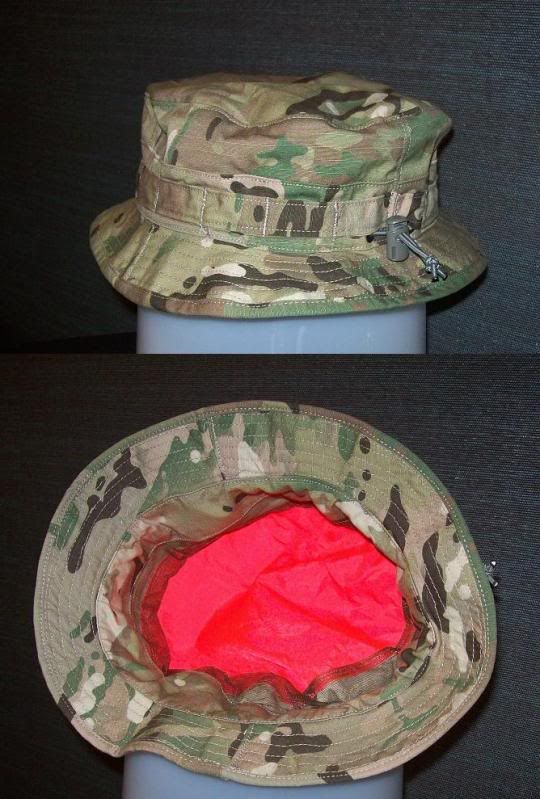 At the rear, there is a shock-cord adjustment...this will allow you to put a little tension on your head for those windy days. It also allows a bit of size adjustment.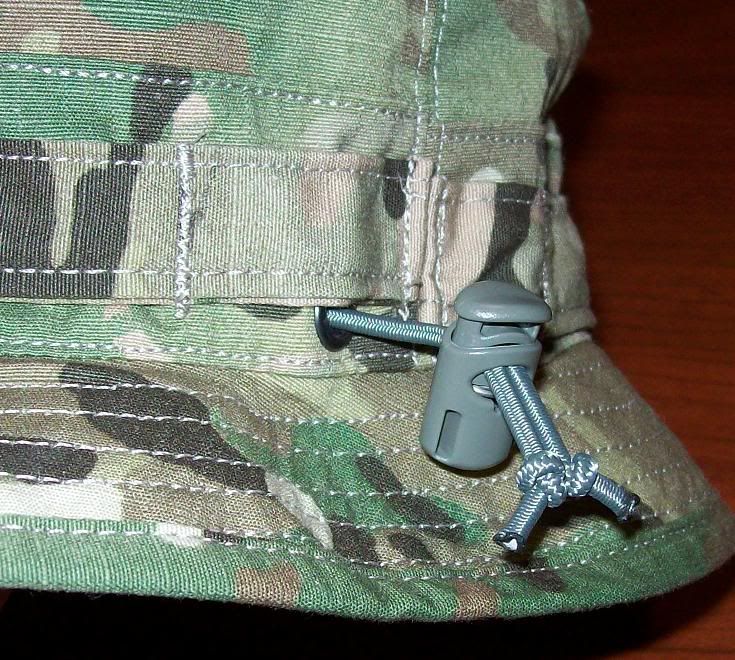 There are two opposing vents, which allow a bit of heat to escape from the inside of the cap (great for those hot Texas days).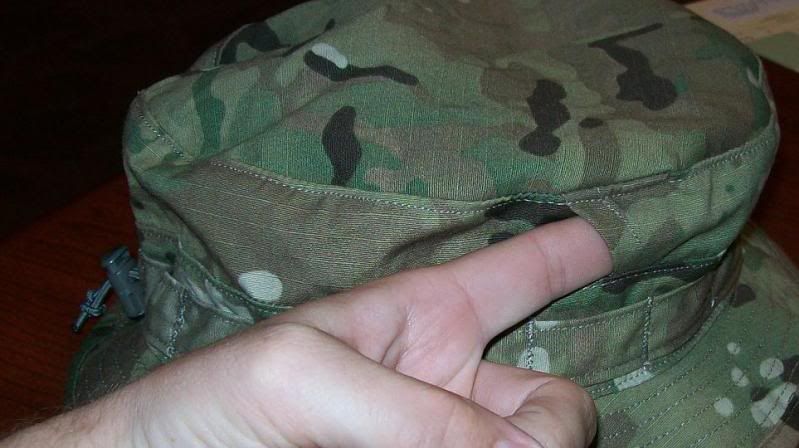 An on the inside, the is a small mesh fabric, which will prevent bugs from sneaking into the vents and getting on your head.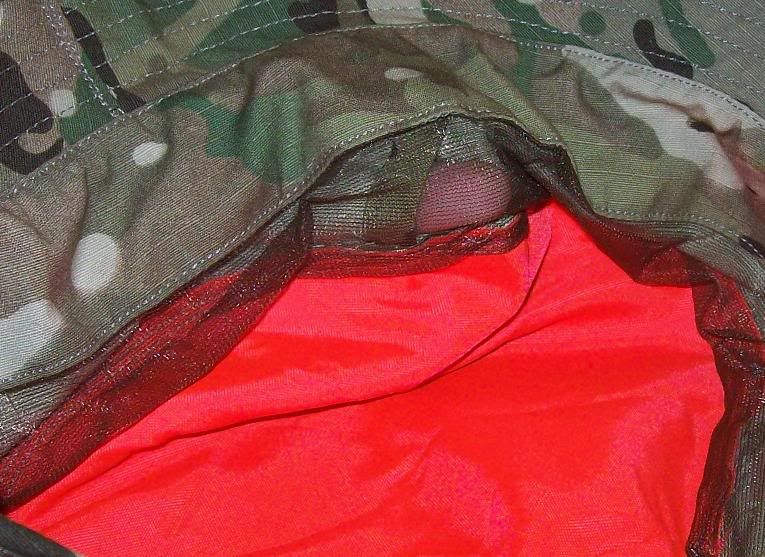 Overall, I am impressed. The quality is good, the make followed my specifications closely, IT FITS, and the features are unique. This boonie may not be for everyone, but I can appreciate the useable designs built into this cap.
quote:


CONTACT INFORMATION
The maker is Dave and he can be reached via:
graywolf47@comcast.net