This was the 2nd AR I painted. It's not creative or pretty, but I think it works. It also didn't take very long. I like this paint because it blends in almost year round but if necessary I can hit it with a couple of shots of dark forest green. This was before I transitioned completely to Aervoe paints. I find Aervoe to be more durable than what I used here (Krylon, Rustoleum). I guess it's not invisible, but also I'm about 4 feet away. Next time I'm out training, I'll take some longer distance pics like Mark suggested. The only thing that's changed with this particular AR is the rear sight, I found my preference is LaRue fixed rear and PRI fixed front on weapons using an RDS. I replaced the Battlecomp 2.0 with an AAC brakeout and added an AAC can. It's not the dedicated can it will eventually have, but once that comes in, I'll get it painted also. Last comment, even with the AAC can, this is probably the AR I take the most pleasure in shooting, and that's saying something in light of my other SBR's. It's smooth in spite of the 10.3 barrel and even without the can, follow on shots are very quick. With the can to offset the rise, it is even more capable when running combat shooter type drills. Where I'm not looking for grouping size, but for chest shots and a head, or zipper drills where tight groups aren't so important. It does shoots pretty accurate, but that's not what I build it for. It's also a lot more banged up, this was pretty new. So it's got some character dents and flaws.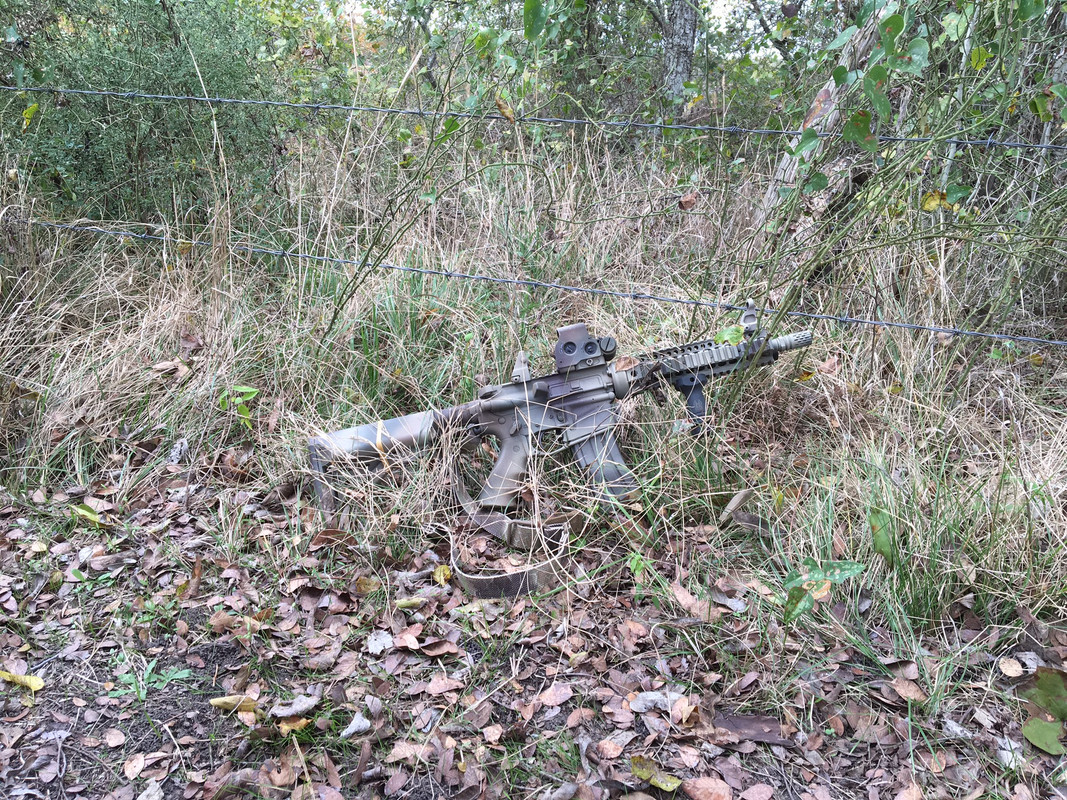 Closer up view. I didn't have this place in mind when painting. This is the land that I train on, but I think I captured some of the same colors and this is pretty common terrain in my AO.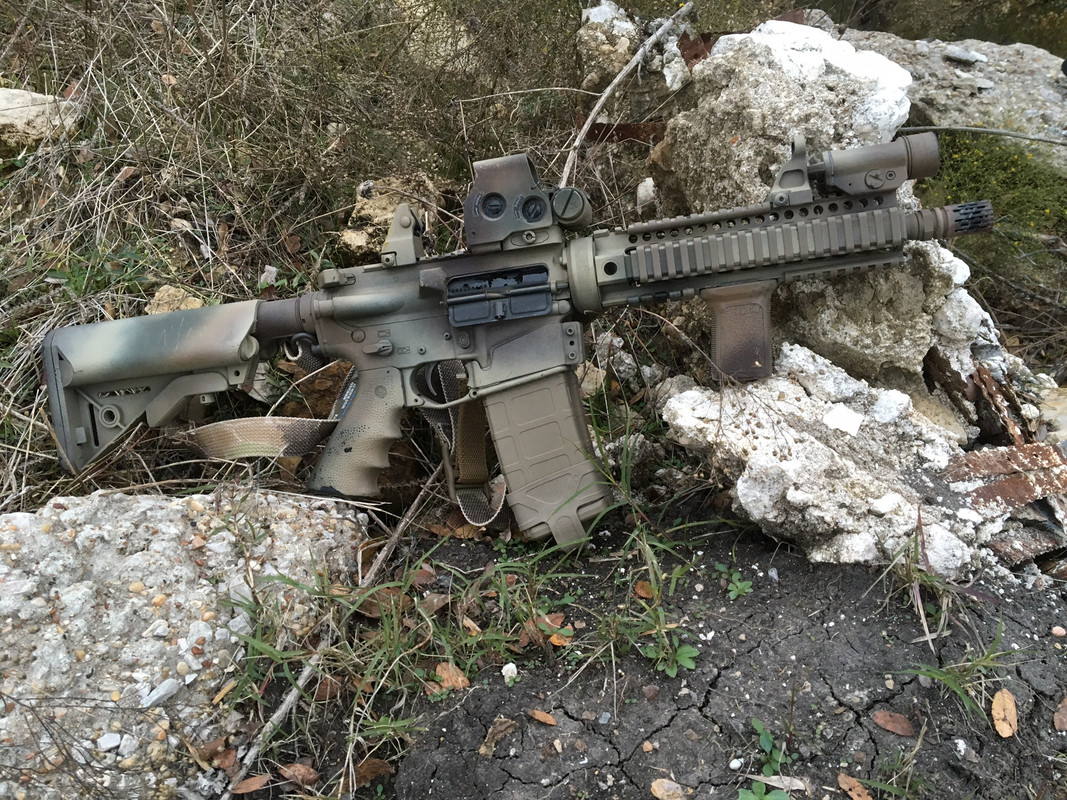 We've got a lot of Calichi clay in our AO, very similar to this, so part of my paint scheme, (aside from the dead grass look) was also meant to blend in with the naked terrain.