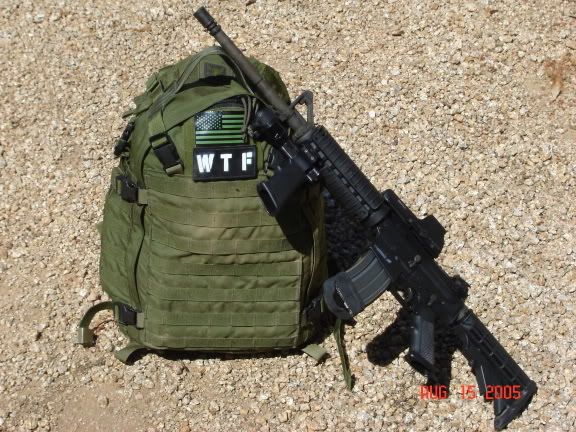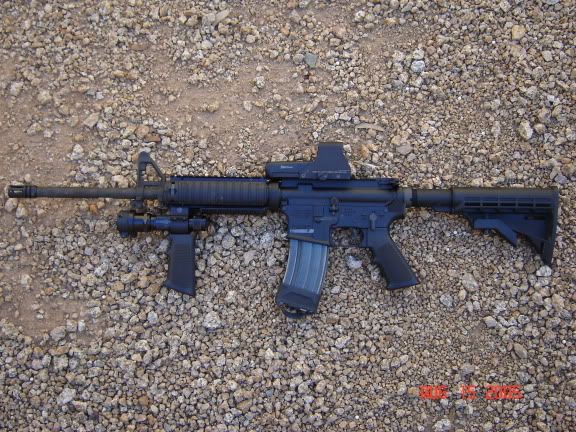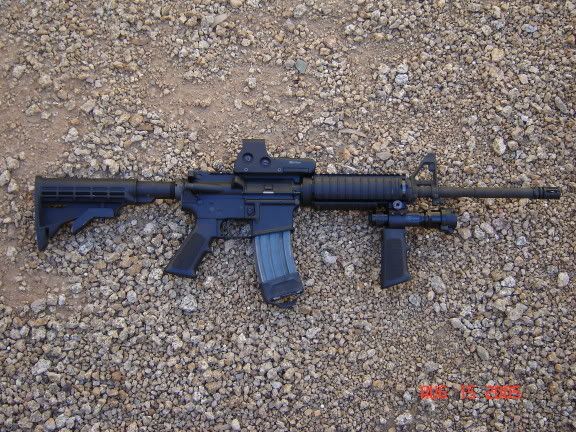 The heater is a DPMS M4A3 16". I added a Knight's RAS, EOTech 552.A65, and my own vertical foregrip. (I'm still searching for the perfect BUIS) I've had it for about 2 weeks, and have about 3,000 rounds through it so far. I've shot all kinds of stuff through it- Factory Reload 55 grain (500 rounds), Lake City XM855PD (1,000 rounds), Winchester 45 grain Varmint, Remington UMC 55 grain, IMI 55 Grain (750 rounds), American Eagle 55 grain, and a few others. No Wolf, I just can't bring myself to it. Not yet, anyway.
I've had 1 dimpled primer on an AE round, but no other problems. Not one jam, misfire, failure to eject, etc. I cleaned it after 500, then 1,000 rounds, and haven't since. I clean it only with CLP, and have kept it lubed all the time.
For mags, I have 2 D&H that came with it, 2 Center Ind, 2 Parsons, and 4 Okay. All are 30 rounders, and all have performed flawlessly so far.
It fires great, and hasn't let me down yet. The Optic is perfect, and has kept it's zero after 2,000 rounds. These numbers aren't that great, but I've only had it for a couple weeks, so I'll report back after I get some more lead through it.
As for the pack? It's a RAID, made by Eagle. Best pack I've owned yet, and I use it every day. Great range bag, and great for outdoorsy shit. I can't think of anything that hasn't already been said about this fantastic piece of kit.