And I mean UBER cheap sniper rifle [for killing varments!]
I got sick of paying for 223 so I decided to start stocking up on 22LR. I ended up getting about 12000 rounds before I ever bought a 22.
I was looking to get a Ruger 10/22 but I went to rimfire.com and found that Remington made the 597. I kept waiting to get one and then lighting struck.
Dicks Sporting Goods had an exclusive run of 597's made with an OD stock. How could I pass that up? When I went to get it, there was even a rebate! I got the rifle [the scope came mounted and boresighted with it,]and 2 extra mags.
I picked up a new scope out of the bargain bin at Gander Mtn. Its a Bushnell Banner Wideangle that retailed at $89.
I then picked up an "Outdoor Connection" Super Sling from the local Farm & Fleet (its a regional store...)
Lastly, I got a "Rock Mount" 6" to 12" bipod from Wally World. It's pretty much a Harris knockoff.
The only "gunsmithing" I did was install some Uncle Mikes Sling Studs.
Out of the box, it shot awesome. I put about 25 rounds down range to dial it in at 100yrds. It has a crisp break on the trigger and a relativly short length of pull (had to readjust the scope for the correct eye relief.) Mags are the newer steel ones that hold 10 rounds. (there is a 30 rounder out there
and they are released by a slide on the right side of the rifle. Barrel is 20" long and weight isn't even a concern. Accuracy is awesome. It isn't sub MOA but it will take out a squirrel all day at 100yds. Depending on the rounds used, I can sometimes see them going down range and impacting.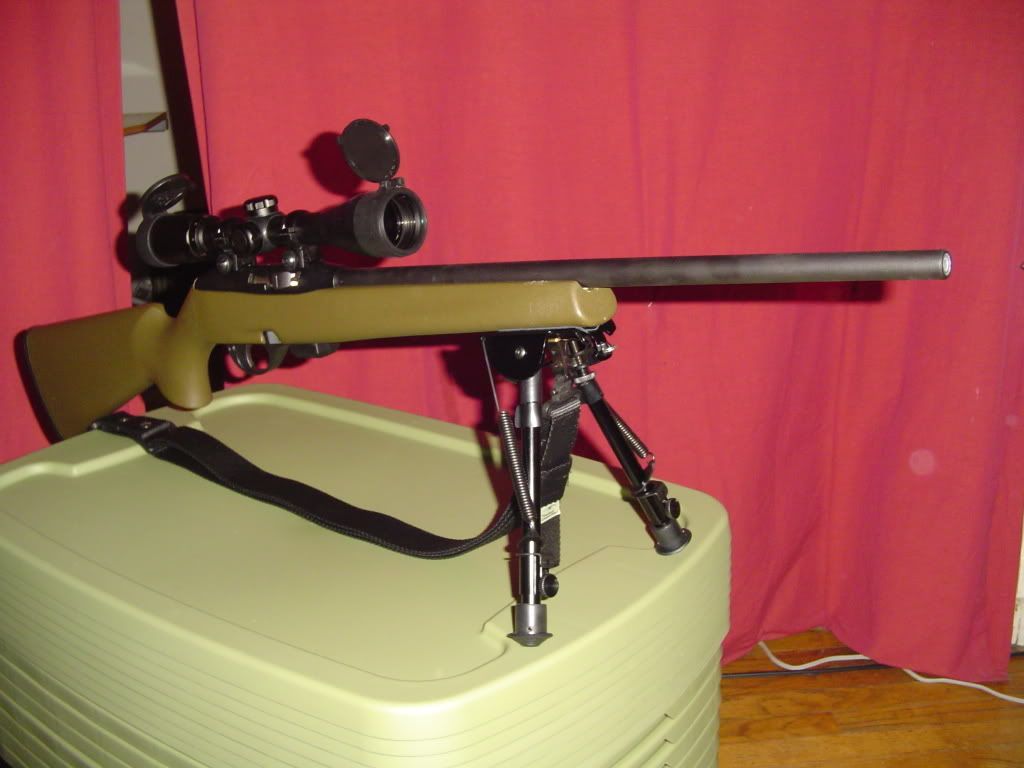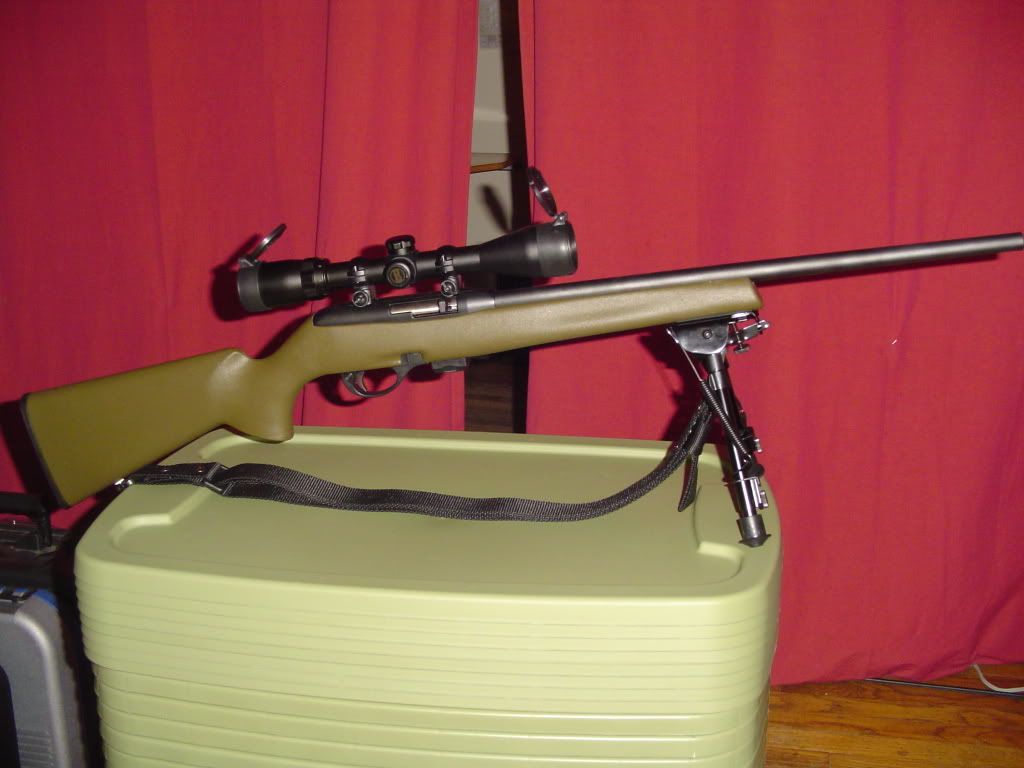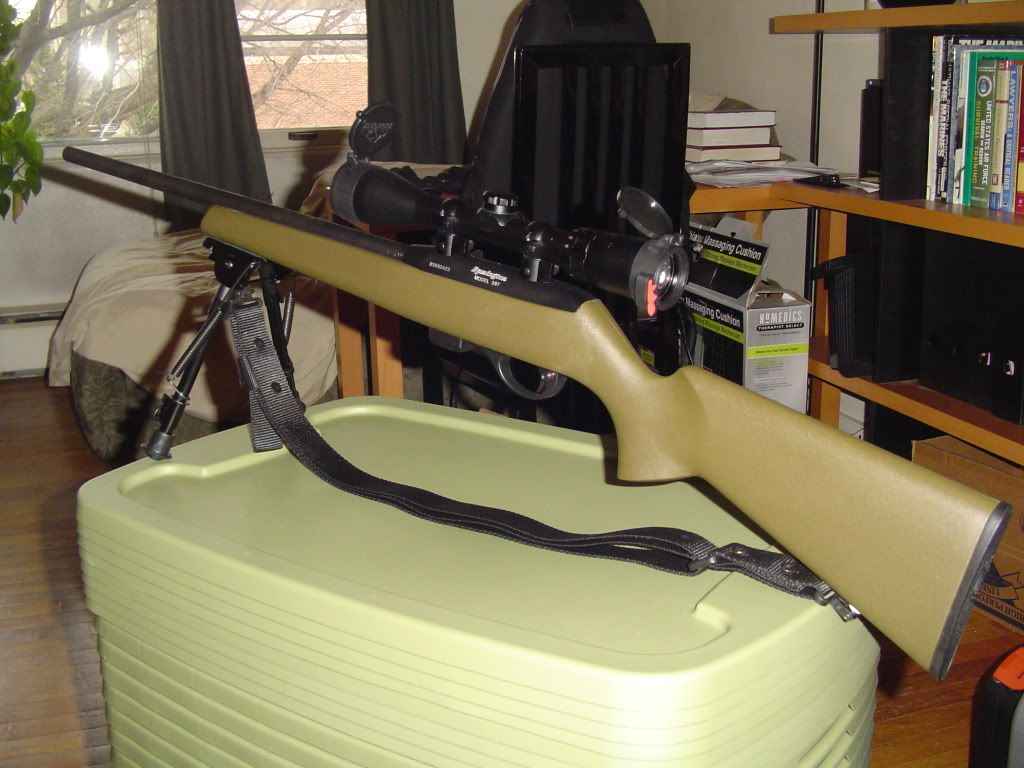 Now for the price breakdown
Rifle: $145
Sling: $20
Scope: $20
Sling Studs: $12
My UBER Tactical Cheap Sniper Rifle for under $200 Bones...