quote:

Originally posted by Sneaky SF Dude:

quote:

Originally posted by AirMobile21:
Mods/Lightfighter Jedi - I'm just speaking from personal downrange experience here. Not speaking for everyone; Feel free to share your own thoughts.



Ok, believe I will.

It's cool to get your picture on the Army home page. It's not cool to link to it or make reference to it yourself to show a knife on a pack.

Sir.
What good is it being famous if no one knows about it? Sometimes namedropping yourself is necessary for the greater good of self promotion.
Keeping it on topic: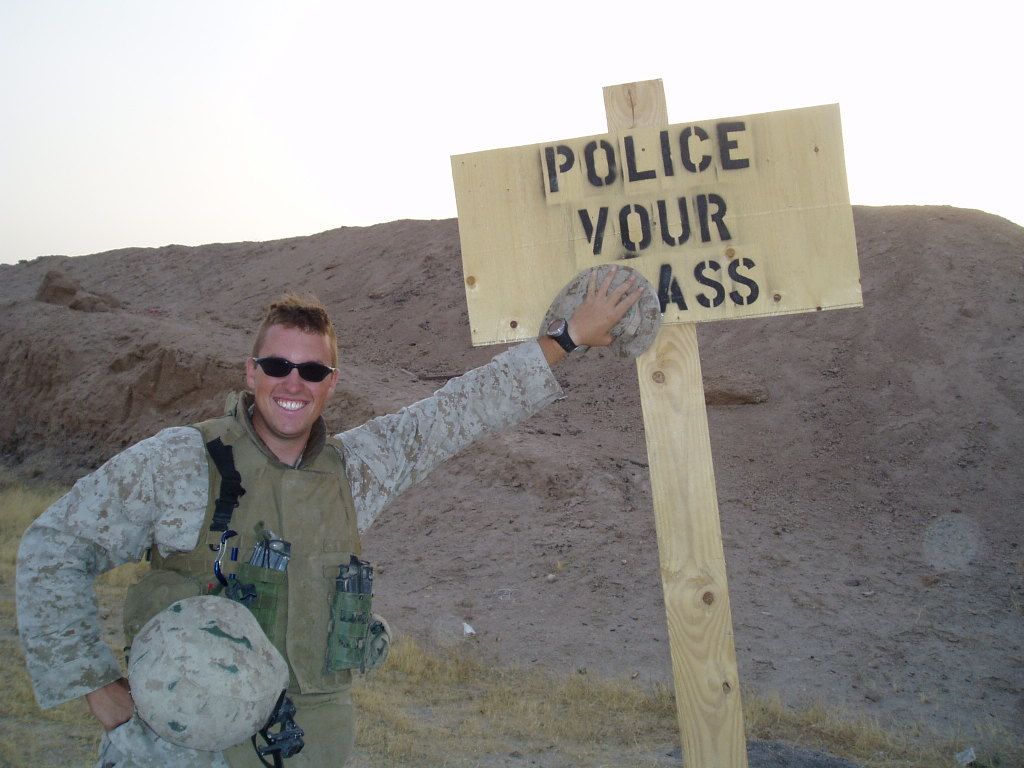 This was back in '05 in Iraq. Regular interceptor, LWH and the highly flammable MCCUU's. On the vest rides from my left to right as seen: Maxpedition rollypoly in tan, ESSTAC triple mag shingle in woodland MARPAT, Tactical Tailor single shingle in OD, blue wiregate 'biner for head gear and then the coyote brown issued IFAK. The sling was home made of black tubular webbing the hook from a SAW sling and I had an Eagle (I think) webbing sling adapter on my rifle. As the driver, usually, a real sling got tangled on everything in a HMMWV, so I ditched it. I didn't even usually hook the rifle to the "sling" except standing in the chow line.