Tangodown brouhgt a pretty interesting item to Shotshoaw. this new polymer magazine designed a few years back but brought back to life with a solid gov't requirement for a polymer magazine for a upcomig weapon system.....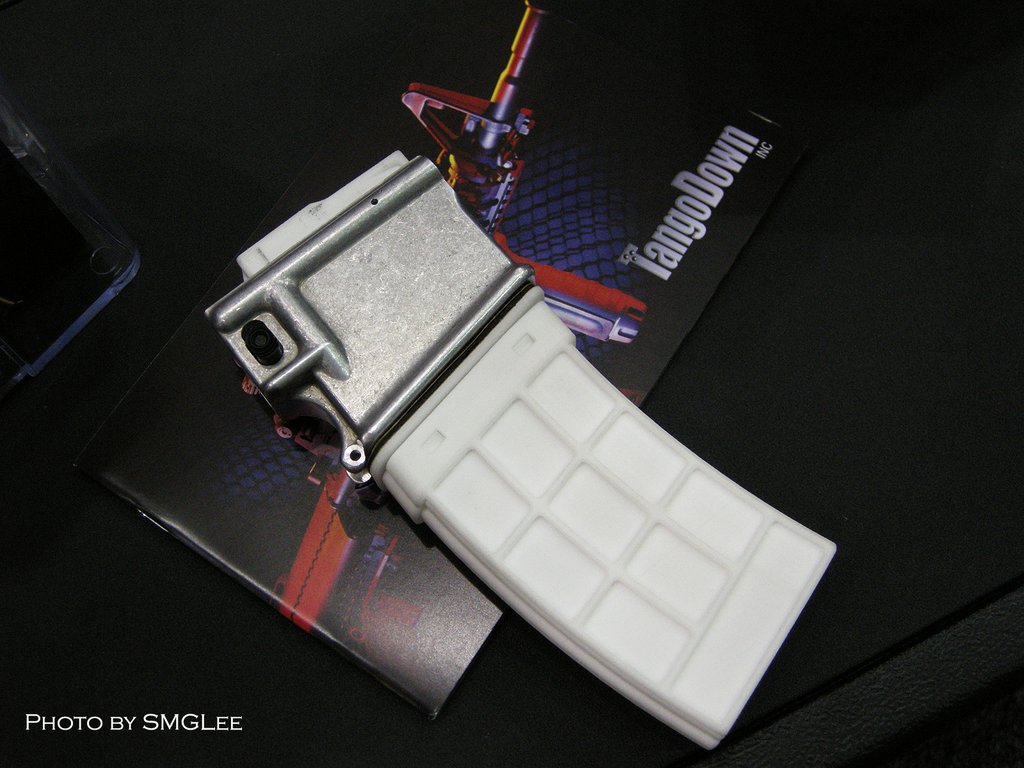 Magazine interface with receiver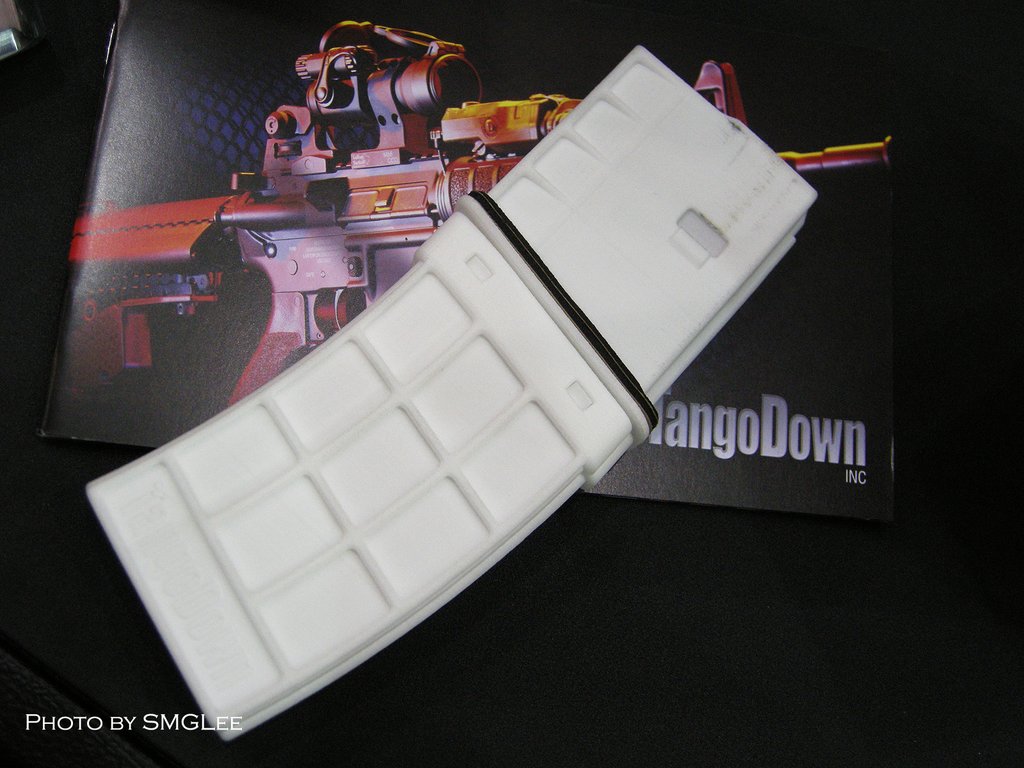 Modular mag design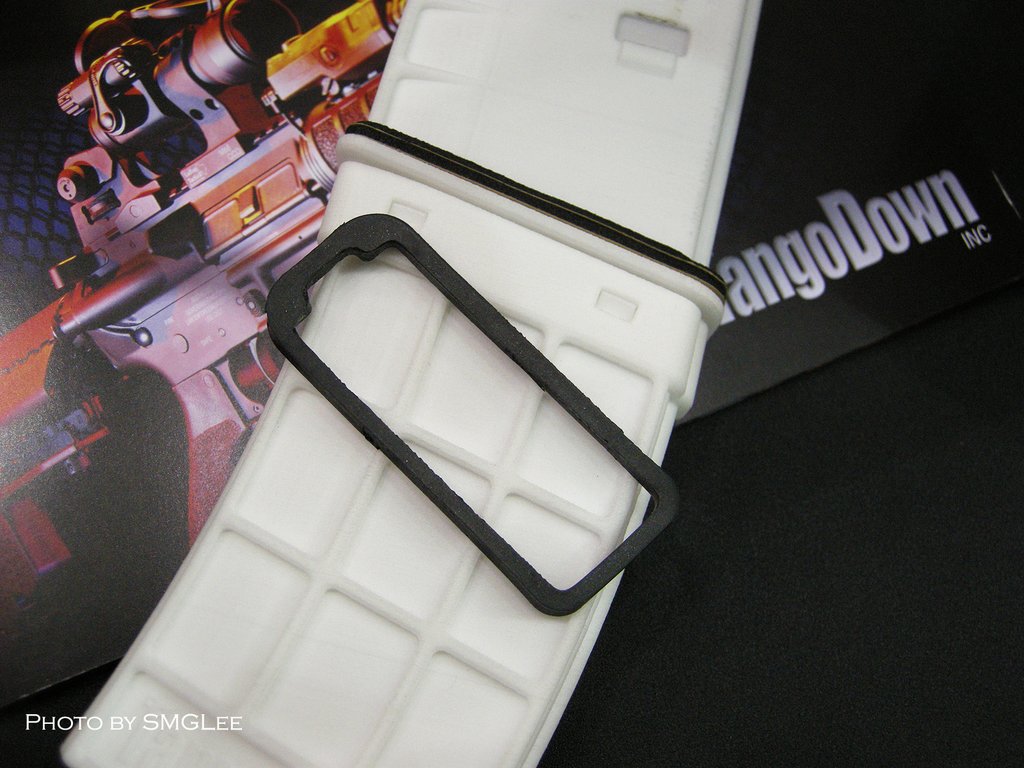 rubber o-ring seal for the mag, it will prevent any sand or dirt from getting into the action of the weapon from bottom up. it will help with those that submerge their weapon under water....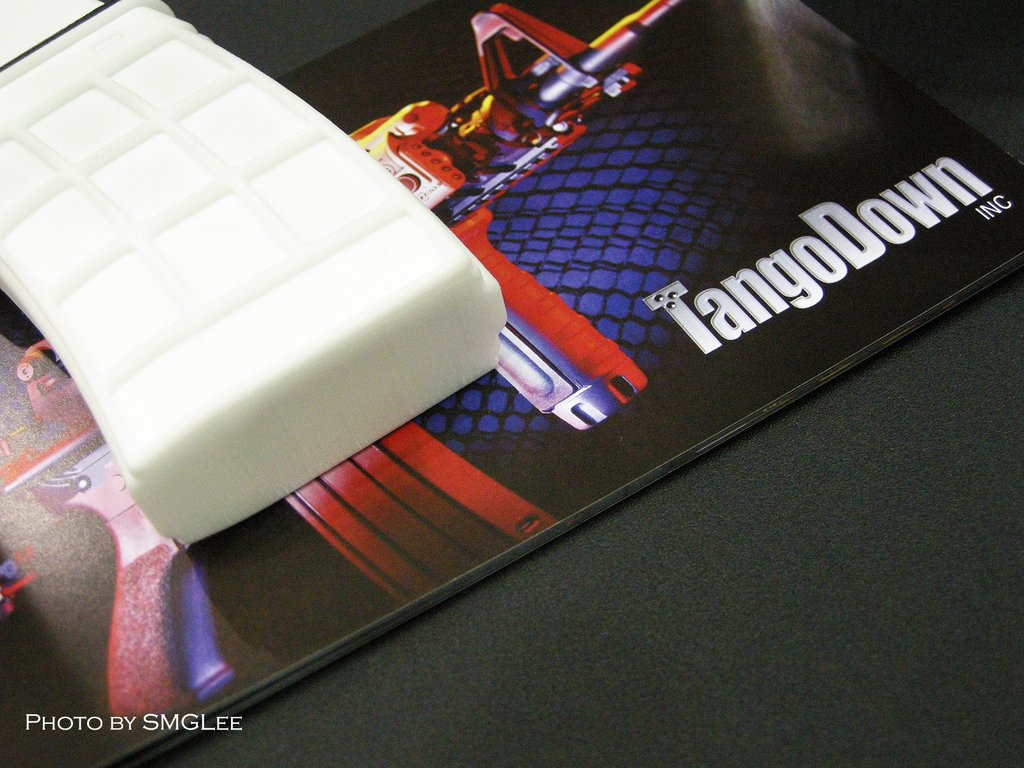 it has no floor plate, completely encased to fight the enviroment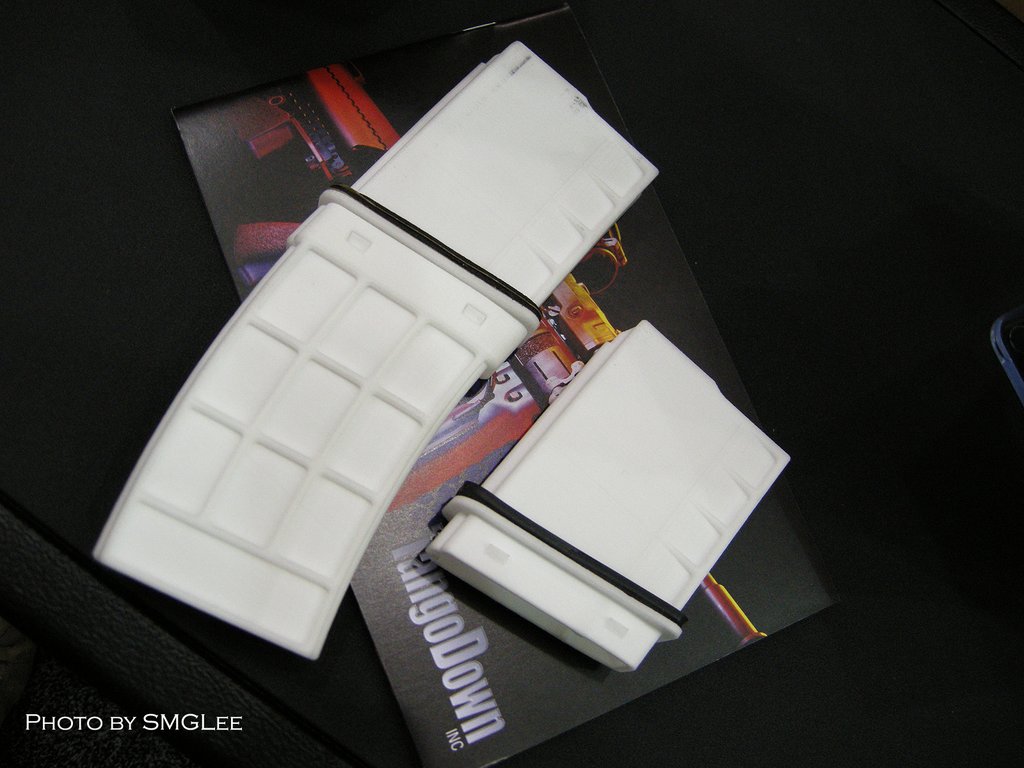 Anti tilt follow with a redeisng spring, since this is still in deisgn phase, i did not photo the follower or the spring.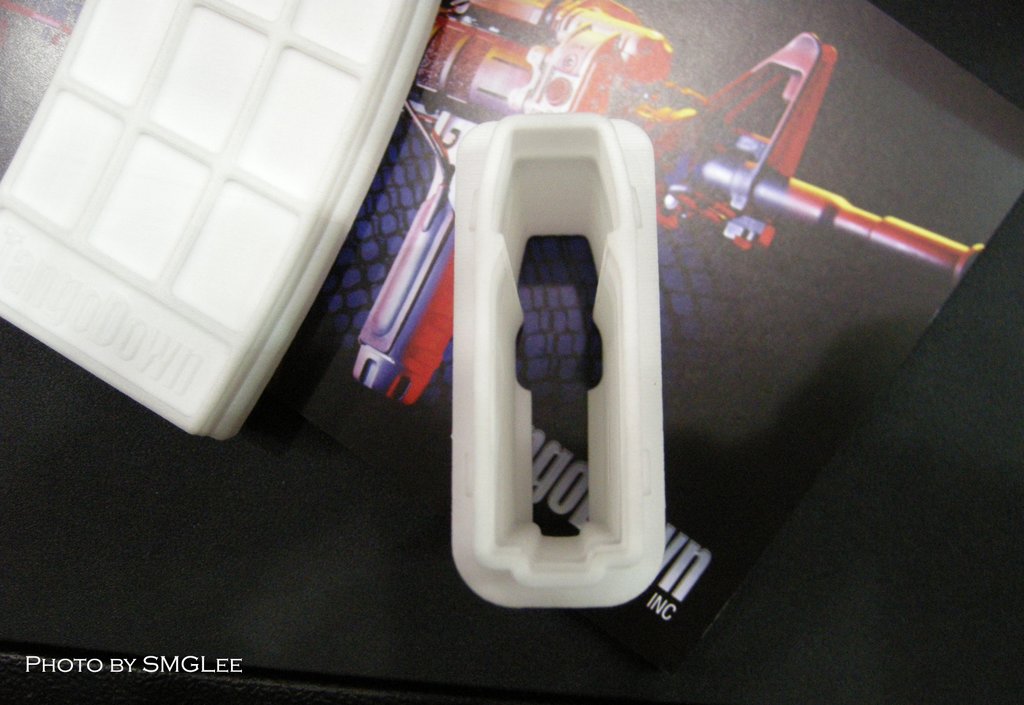 top down, feed lips and contoured magazine interior to interface with the follower. the spring is entirely encased inside the molded well, it will be like traveling on rail for the pring as it is cmpressed up and down the length of the magazine.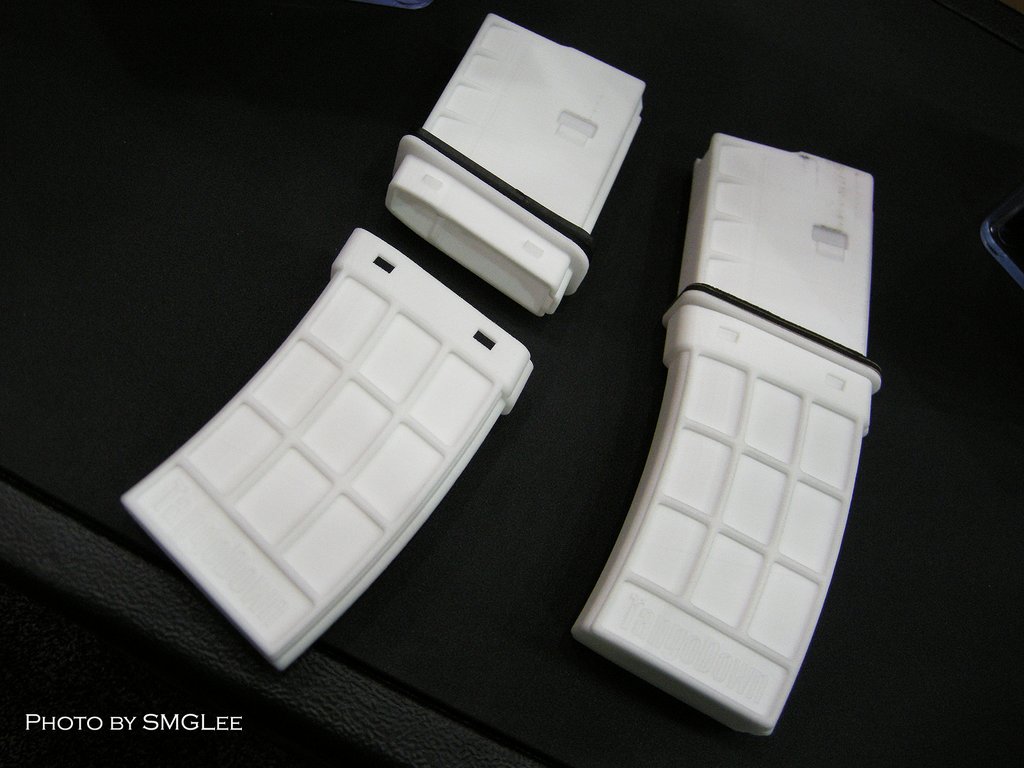 Magazine is modular, so the same magazine can be made to become a 30, 20, 10 or 5 rds mag.
The top and bottm section use a very high tech Dupont adhesive to form a solid bond. it is stronger then metal welding.